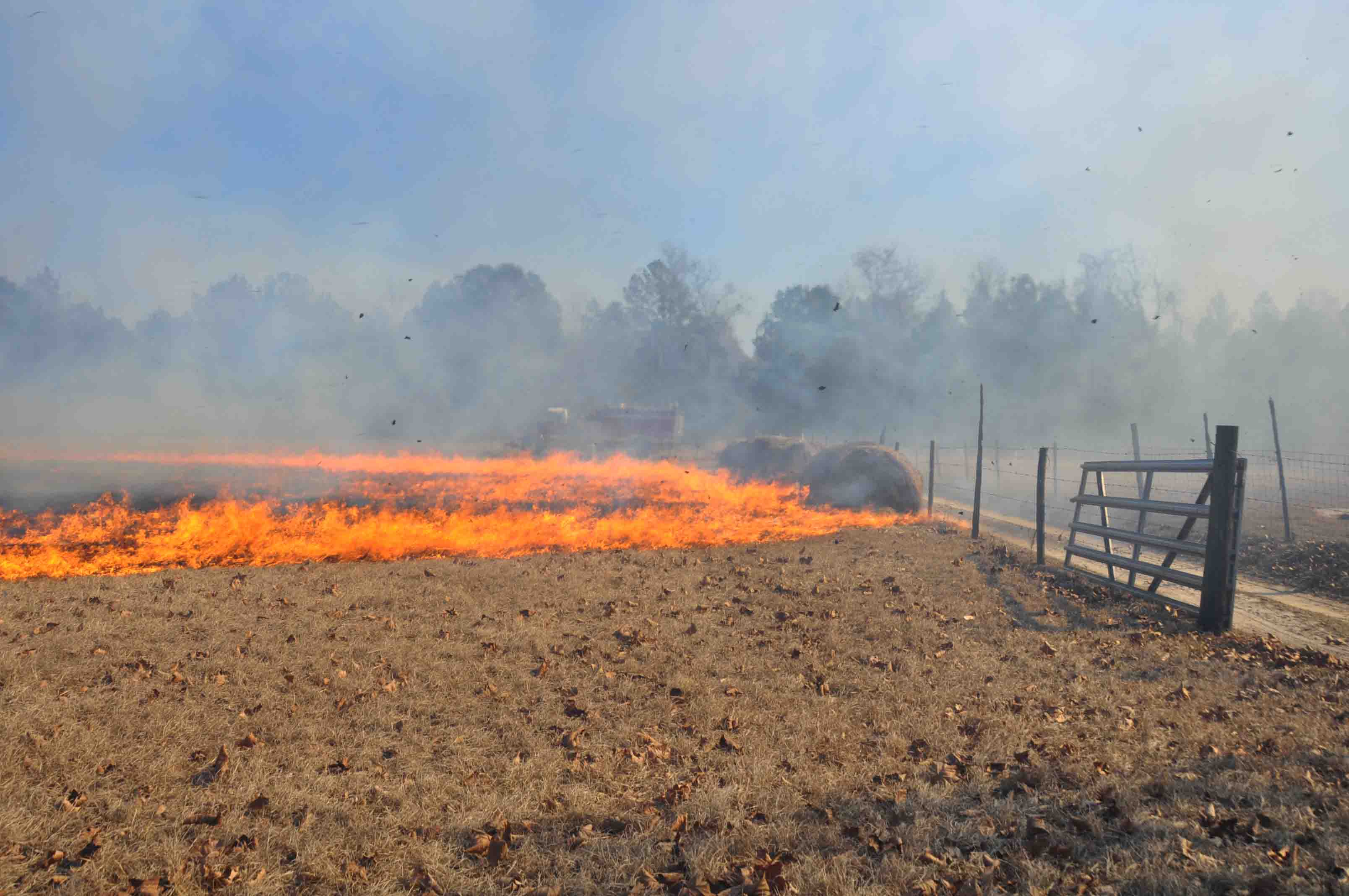 01/15/2012 – Woods Fire endangering structures – "B" Shift
Incident # 12-00282 – Light winds made for a busy afternoon throughout the county Sunday 15-January. At 11:19 a field fire was reported at 1884 Maple Ridge Road near the Pleasant Grove Community. Engine 5 and Engine 26 initially responded, finding a rapidly moving hay field on fire endangering multiple barns and farm buildings. Engine 26 requested a structural assignment for additional units and personnel. The fire destroyed ten large hay bales and approximately 5 acres of the field and nearby woods. Firefighters kept the fire from reaching any of the farm buildings and protected a mobile home on the adjacent property. The Forestry Commission responded a tractor who cut a line around the fire to contain the woods fire. Fire units were on the scene for over an hour. The cause of the fire is under investigation by the Forestry Commission.
Engine 5, Engine 24, Engine 26, Tender 1, Tender 5, Tender 19, Tender 16, Tender 27, Brush 24, Medic 26 and Battalion 1 responded. Engineer-Paramedic Scottie O'Quinn initially served as Incident Commander, which was later turned over to Battalion Chief Ben Heape.