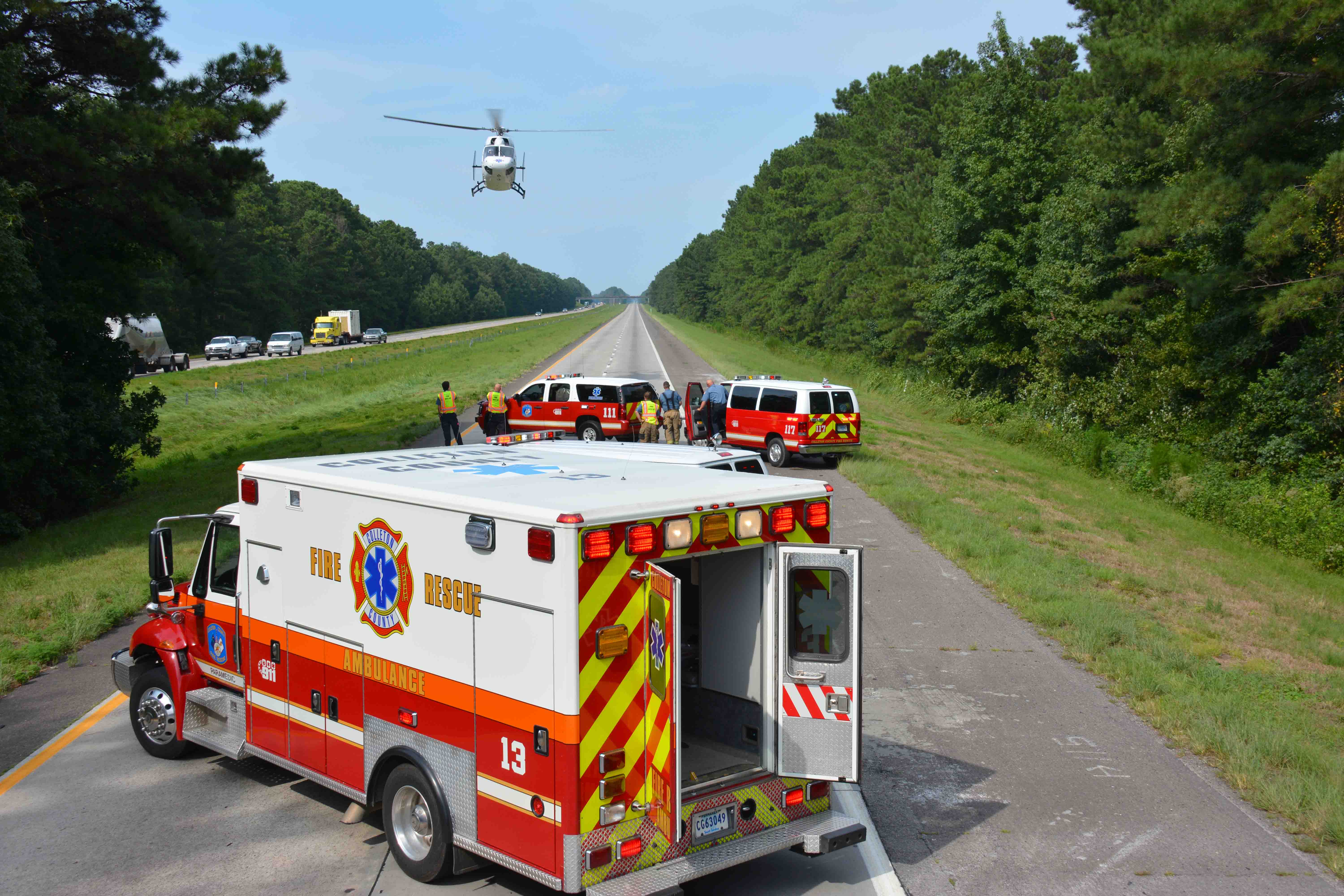 05/September/2013 – MVC with entrapment & Air Evacuation – "A" Shift
Incident # 13-04843 – A Massachusetts woman suffered life threating injuries in a single vehicle MVC Thursday afternoon 05-September. The accident which occurred on I-95 near the 49 mile marker northbound, was reported at 15:05. Witness stated the van suffered a tire blowout, then lost control. The van went off the right shoulder at a high rate of speed, overturning multiple times. Both occupants were wearing seatbelts and received multiple traumatic injuries. The female driver was trapped in the wreckage. The adult male passenger was found sitting on the ground near the van. Firefighter-Paramedics treated both patients, while other crew members used Holmatro Rescue Tools to extricate the woman. A medical helicopter was requested and landed on the Interstate north of the accident. The woman was flown to the Trauma Center at MUSC in Charleston. Northbound traffic was stopped for about 25 minutes. The SC Highway Patrol is investigating the crash.
Engine 13, Medic 1, Medic 13, Rescue 1, Battalion 1, Car 105, Car 109, Car 111 and Car 117 responded. Deputy Chief David Greene served as Incident Commander.