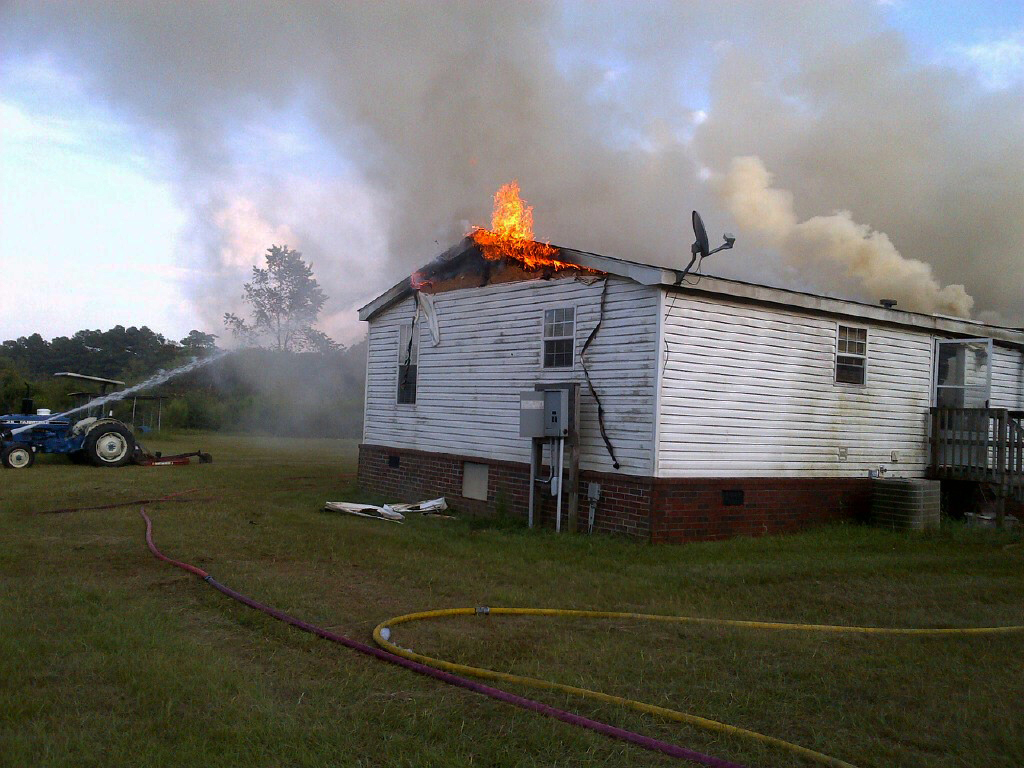 13/September/2013 – Structure Fire – "C" Shift
Incident # 13-05020 – A mobile home was heavily damaged in an afternoon fire at 1614 Cherokee Road in a rural area north of the Town of Smoaks. The fire was reported at 16:43, Friday 13-September. First arriving units found the doublewide mobile home with heavy smoke showing and flames visible from the center of the roof. The home was located at the end of a narrow driveway. Engine 18 set up at the end of the driveway and deployed two 1-3/4 handlines. Crews made entry through the back door into the kitchen. The fire started on the stove in the center of the residence, entered the attic space and spread to both ends of the structure. Firefighters had a difficult time accessing the fire, which was entirely in the attic space. Shortly after arrival, the roof in the center of the structure collapsed, forcing firefighters out of the building. A second alarm was requested for additional Tenders and personnel. A 2-1/2 handline was also deployed and once several Tenders arrived, the deck gun on Engine 18 was also used to knock down the fire in the roof. Crews then reentered the building. A third alarm was requested for additional personnel approximately 30 minutes into the incident. The majority of the roof was burned off of the large mobile home. Drop down debris and water caused substantial damage to the interior of the home. Water supply was conducted with a Tender Shuttle with Engine 7 set up at a dry hydrant in a pond about ¼ mile from the home. One firefighter suffered heat exhaustion and was treated at the scene by Medic 18. Units were on the scene for four hours.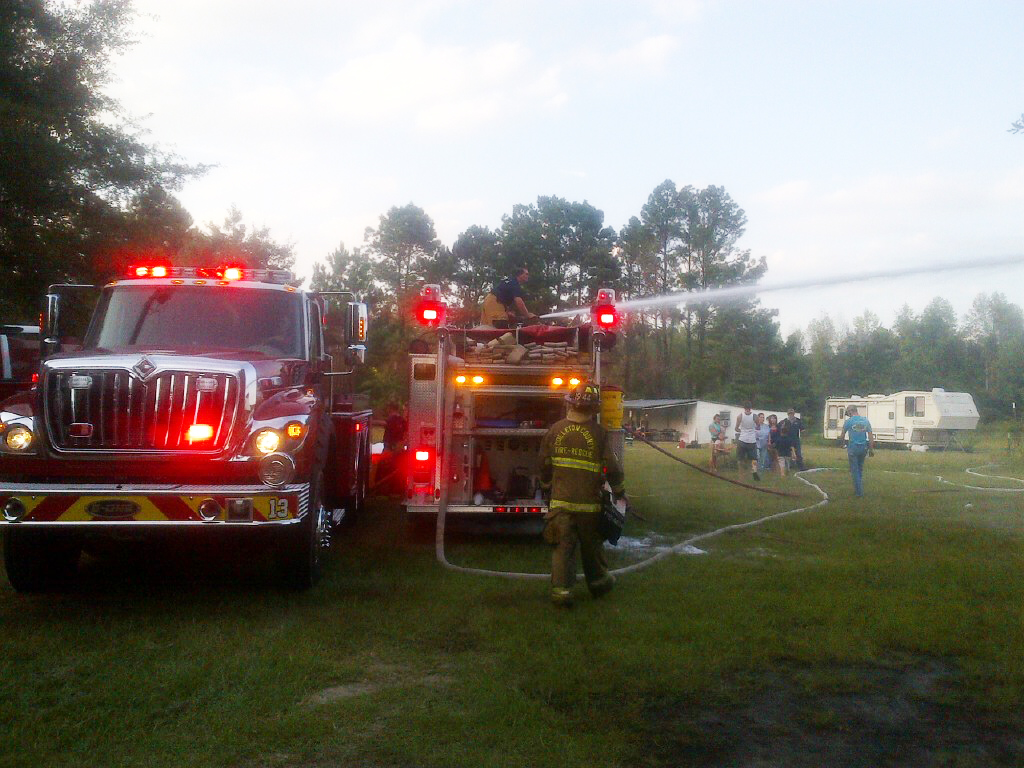 The Charleston Chapter of the American Red Cross is assisting the family.
Engine 7, Engine 18, Engine 23, Tender 5, Tender 7, Tender 8, Tender 13, Tender 17, Tender 18, Tender 23, Tender 26, Tender 27, Rescue 1, Medic 18, Medic 26, Battalion 1, Car 105 and Car 107 responded. Battalion Chief Dan Barb served as Incident Commander.