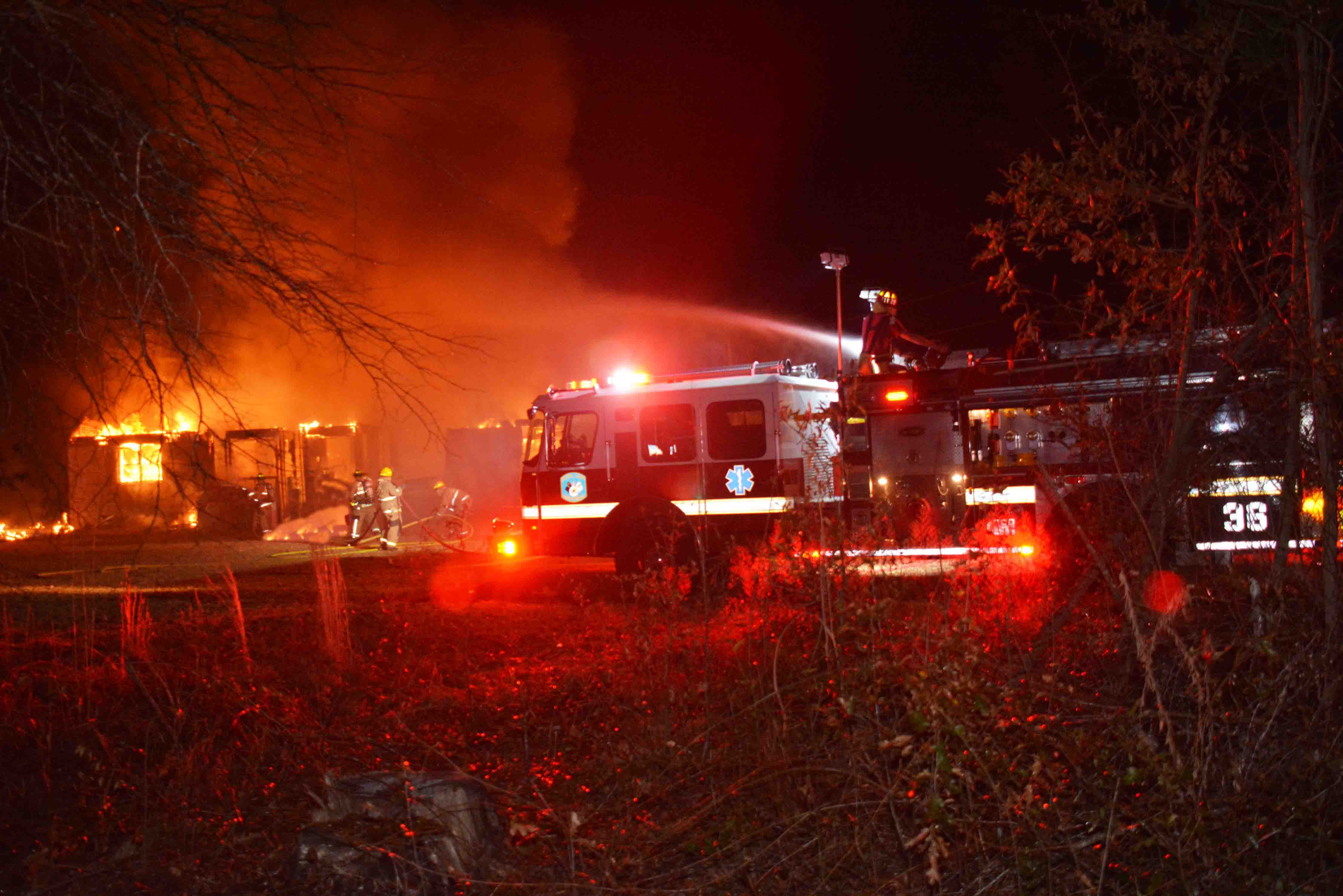 02/February/2018 – Fatal Structure Fire – "C" Shift
Incident # 18-00859 – A 70 year old Colleton County man and a small dog perished in a morning fire at his residence located at 20438 Augusta Hwy. Friday morning 02-February. At 05:14, a motorist traveling on Augusta Hwy noticed the flames and notified 9-1-1. The home sat off of the roadway. The caller advised the home was fully involved. Engine 36 arrived 7 minutes later reporting a fully involved single story brick veneer residential dwelling and that the roof had already collapsed. Engine 36 used the deckgun to knock down the flames, while Firefighter-Paramedics deployed multiple handlines to combat the fire. Firefighters quickly found the man near the front door. A Tender shuttle was established for water supply. Crews worked for 25 minutes to bring the fire under control and for several hours to finish overhaul. The Coroner's Office was notified and responded to the scene. SLED and personnel from the State Fie Marshal's Office also responded. Traffic on busy Augusta Hwy was down to one lane for several hours. Firefighters, Deputy Sheriffs and SC Highway Patrol detoured traffic for several hours. The cause of the fire is under investigation.
Engine 5, Engine 9, Engine 19, Engine 36, Tender 5, Tender 9, Tender 19, Tender 27, Tender 36, Medic 9, Medic 19, Brush 9, Car 107, Car 112, Car 118 and Battalion 1 responded. Battalion Chief Chris Jones and Chief McRoy operated the Command Post.