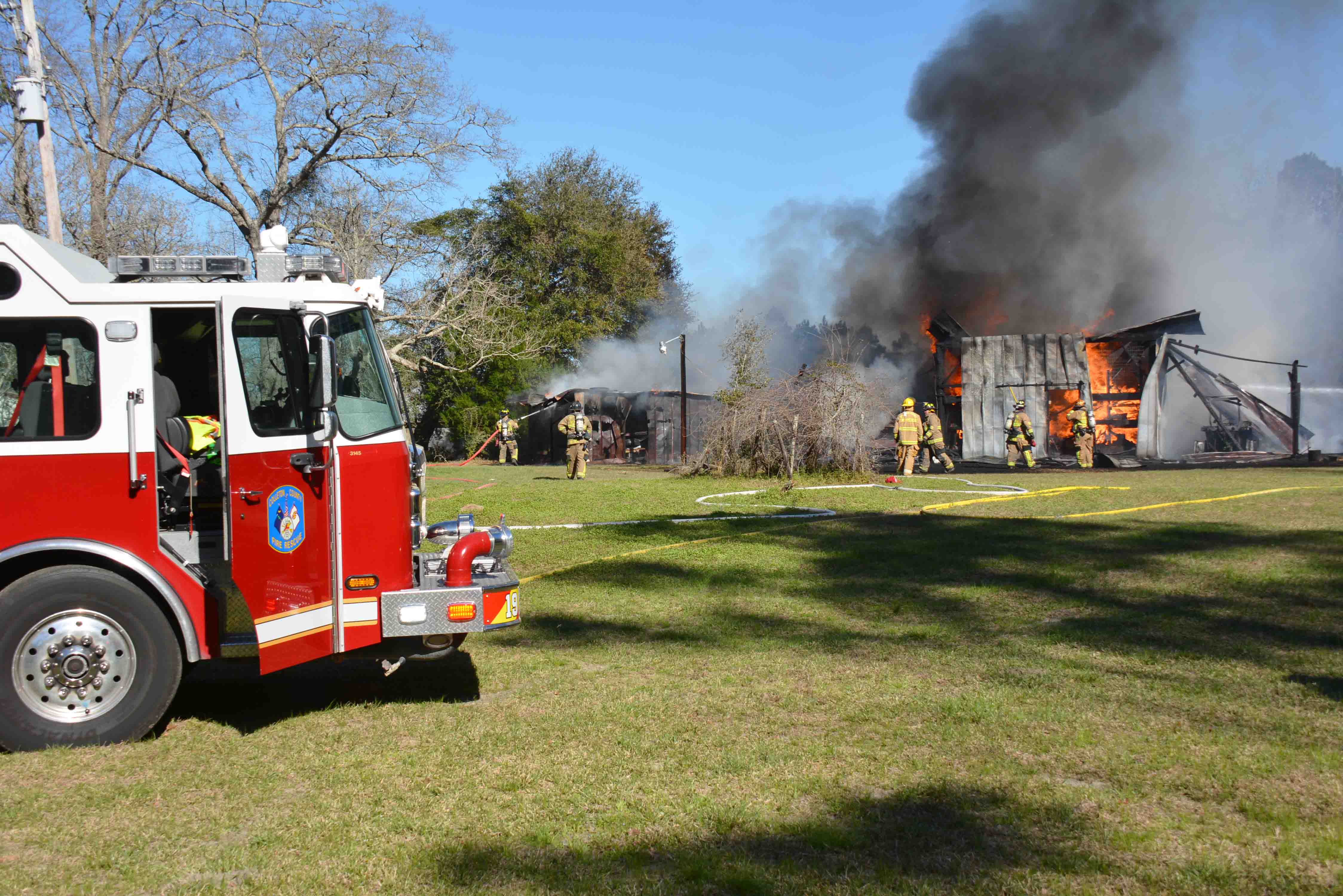 03/March/2018 – Field and Barn Fire – "C" Shift
Incident # 18-01536 – A field fire got out of hand and extended to a barn and shed behind 2194 Cooler Dairy Road Saturday afternoon 03-March at 15:15. Engine 19 arrived to find the older 40 by 40 wooden barn fully involved and a shed near the barn also well involved. A fast moving grass fire was also burning threatening a residence and a vehicle. Firefighters deployed one 2-1/2 handline and two 1-3/4 handlines to combat the fire and protect the exposures. The grass fire was quickly contained and crews worked for 30 minutes to bring the barn fire under control. The building had a heavy fire load, continuing tools, building products, many farm implements, a tractor and general farm type storage materials. Other crews used rake and back packs to extinguish the remaining field fire. The barn and its contents were destroyed. The adjacent shed also received heavy damage. Firefighters kept the flames from reaching the residence, two other storage buildings and an old wooden building on the property. No injuries were reported. Water supply was conducted with Tenders.
Engine 1, Engine 9, Engine 19, Tender 1, Tender 9, Tender 19, Tender 90, Battalion 1, Car 112 and Car 118 responded. Battalion Chief Chris Jones served as Incident Commander.