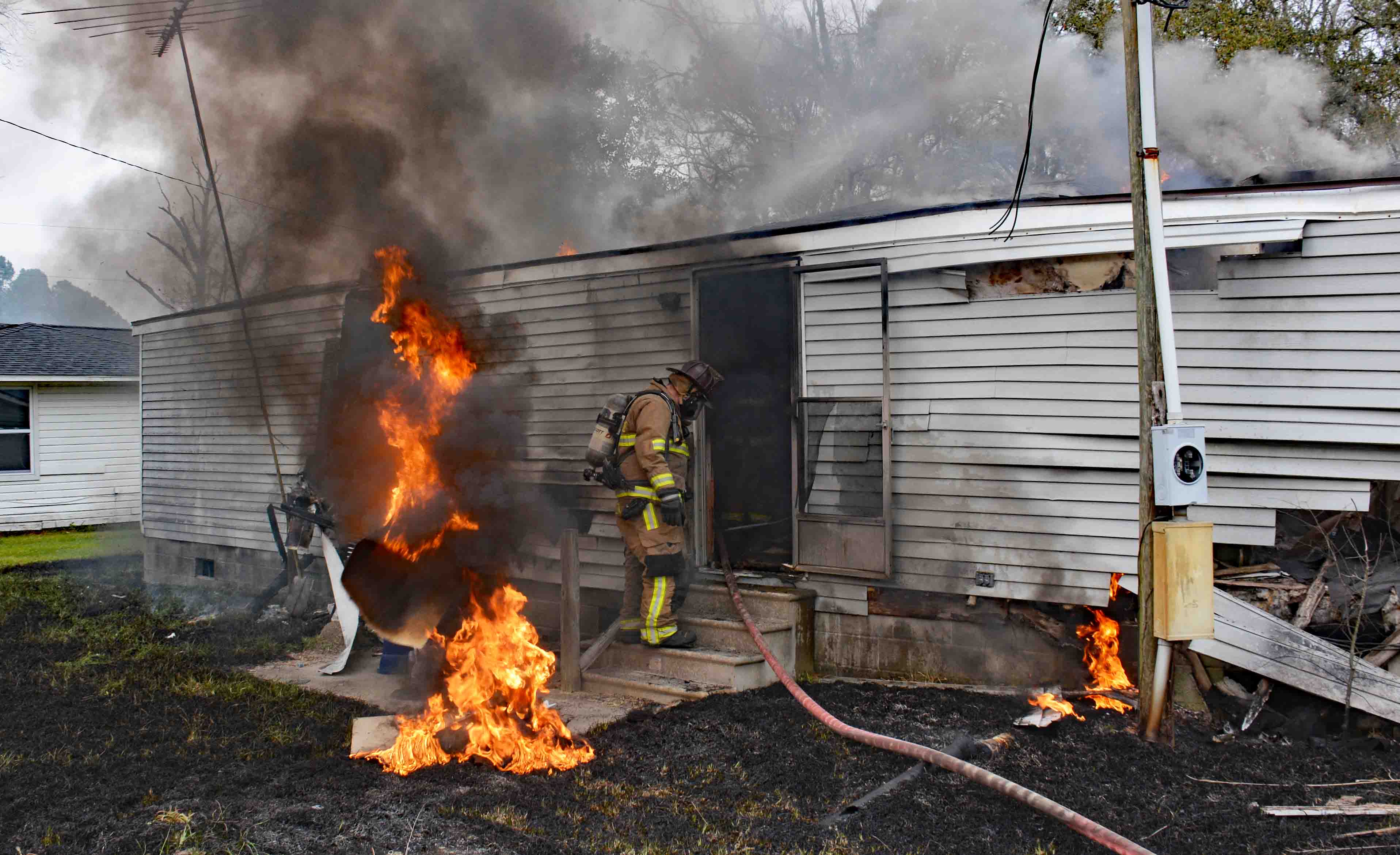 10/March/2018 – Structure Fire – "A" Shift
Incident # 18-01627 – A singlewide mobile home located at 84 Maybank Lane, received heavy damage in an afternoon fire Saturday 10-March. At 16:27, 9-1-1 was notified of the incident. The caller advised the mobile home was vacant and the fire came from someone burning off a nearby ditch. The ditch fire spread through the grass and involved the residence. Firefighters arrived to find flames coming through the roof. They deployed several handlines and had the bulk of the fire knocked down within 10 minutes. One line was used to contain the remaining grass fire that had spread through the yard and endangered another nearby house. Fire units were on the scene for 2 hours. No injuries were reported.
Engine 2, Engine 6, Engine 12, Engine 19, Tender 2, Tender 6, Tender 12, Tender 19, Tender 27, Medic 6, Medic 19, Battalion 1, Car 112 and Car 118 responded. Captain Mike Rohaus served as incident Commander.
Photos by Harold Buzzell