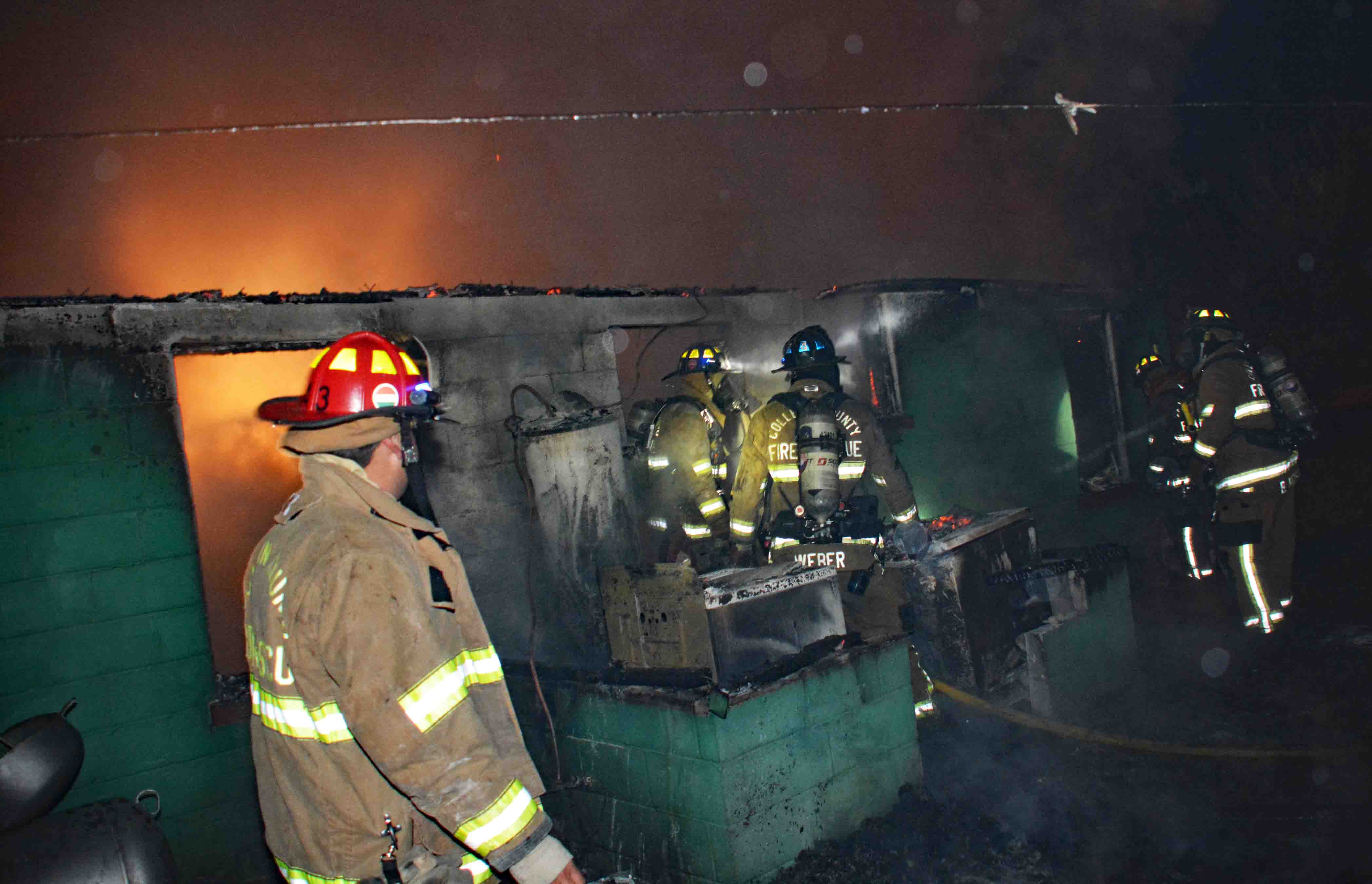 12/March/2018 – Fatal Structure Fire – "B" Shift
Incident # 18-01759 – An early morning house fire claimed the life of a mid-80s woman from the White Hall Community. 9-1-1 was notified of the fire at 1040 Jerusalem Road Monday morning 12-March at 06:01, when a passerby saw flames coming from the home. He stopped at a nearby residence and had them call 9-1-1. Engine 25 from the Fire Station in White Hall arrived to find the one story block structure already destroyed. The roof and all interior walls had already burned away and much of the fire was burned out. Firefighters deployed two handlines to overhaul the structure. Family members advised the woman should be inside the residence. Firefighters located her body about 20 minutes later. The Coroner's Office and SLED was notified as normal procedure in fires involving a death. Water supply was handled with Tenders. No foul play is suspected. The cause of the fire should be know when SLED completes their investigation.
Engine 1, Engine 2, Engine 6, Engine 25, Tender 1, Tender 2, Tender 6, Tender 8, Tender 13, Tender 27, Rescue 1, Medic 6, Medic 13, Battalion 1 and Car 112 responded. Battalion Chief Brent Dalton served as Incident Commander.