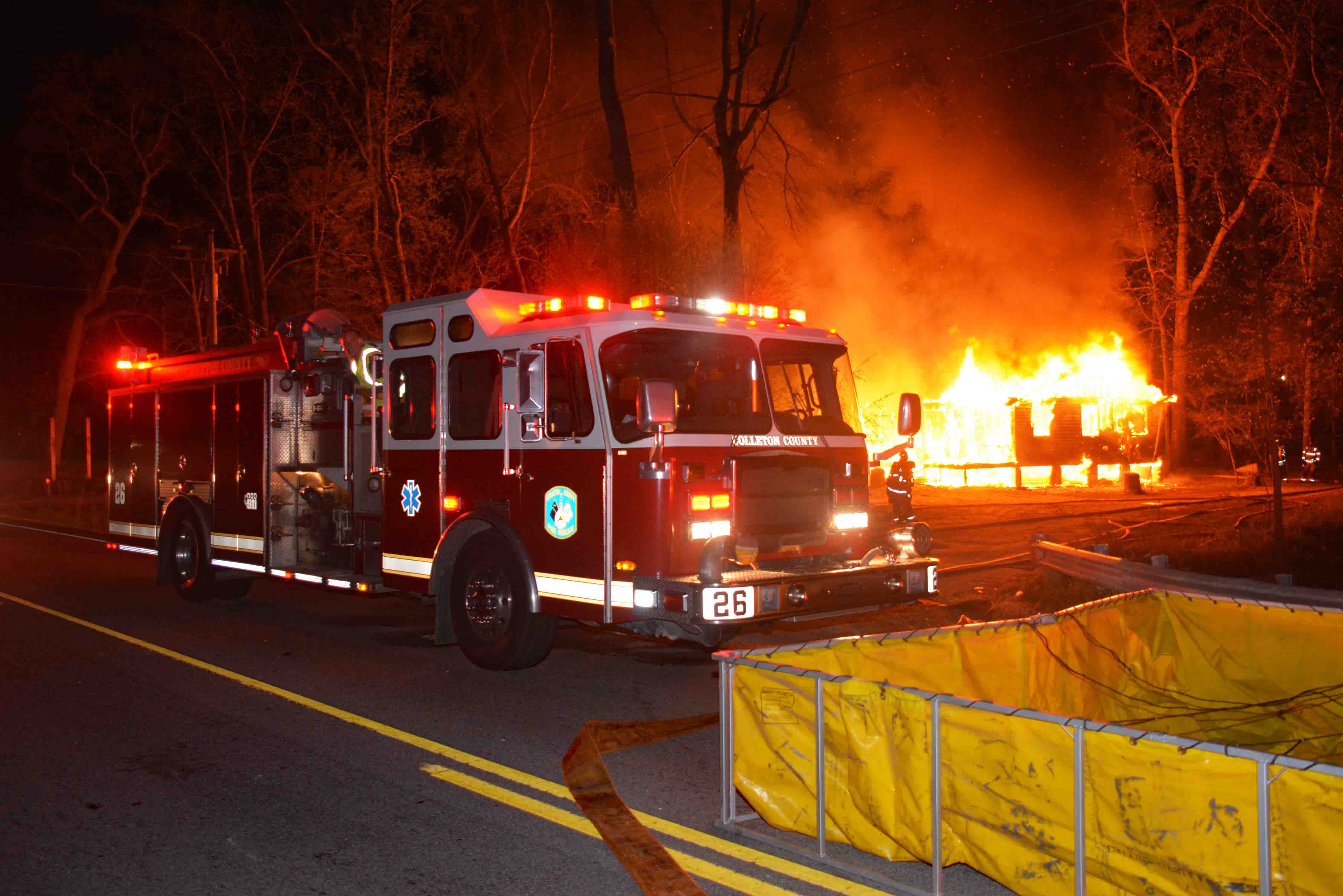 30/March/2018 – Structure Fire – "B" Shift
Incident # 18-02231 – A residence at 3639 Bells Highway was destroyed in an early morning fire 30-March at 03:03. Callers to 9-1-1 reported the building was fully involved. Engine 26 arrived to find the one story wooden building fully involved and near collapse. Firefighter-Paramedics deployed multiple handlines to combat the fire. Shortly after arrival, most of the building collapsed. Crews worked for about 30 minutes to gain control of the fire and were on the scene for 3 hours. The fire was of a suspicious origin, so Colleton Fire Investigators requested the SLED Arson unit to respond to the scene. Investigators work the site throughout the morning 30-March. The building was vacant at the time of the fire.
Engine 1, Engine 26, Engine 27, Tender 1, Tender 4, Tender 5, Tender 18, Tender 19, Tender 27, Medic 1, Medic 18, Medic 19, Battalion 1m Car 110 and Car 112 responded.