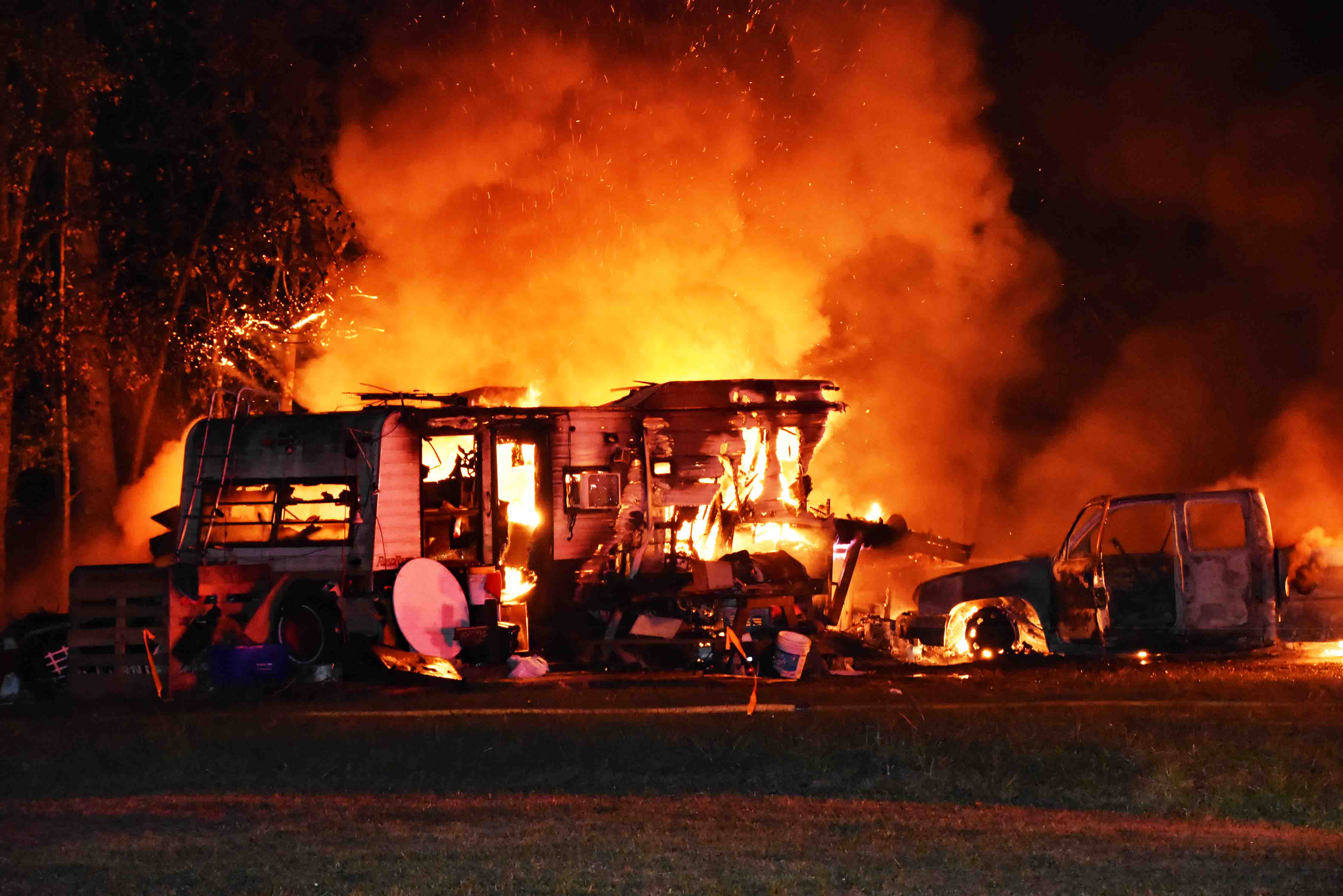 25/October/2018 – Camper Fire – "B" Shift
Incident # 18-07441 – A camper, that was used as a residence, was destroyed in an evening fire in the 1100 block of Treu Street Thursday 25-October. At 19:24, 9-1-1 Operators received reports of the fire advising the camper had flames coming from the inside. Engine 19 arrived a few minutes later to find the camper fully involved. A nearby pickup truck and several piles of stored materials were also burning. Firefighters deployed several handlines to combat the fire. Crews had the fire knocked down within 20 minutes, but were on the scene for 2-1/2 hours performing overhaul. The cause is under investigation by the Sheriff's Office. No one was at home when the fire occurred. No injuries were reported.
Engine 19, Engine 27, Tender 1, Tender 5, Tender 19, Tender 26, Tender 27, Medic 1, Medic 26 and Battalion 1 responded. Battalion Chief Brent Dalton served as Incident Commander.