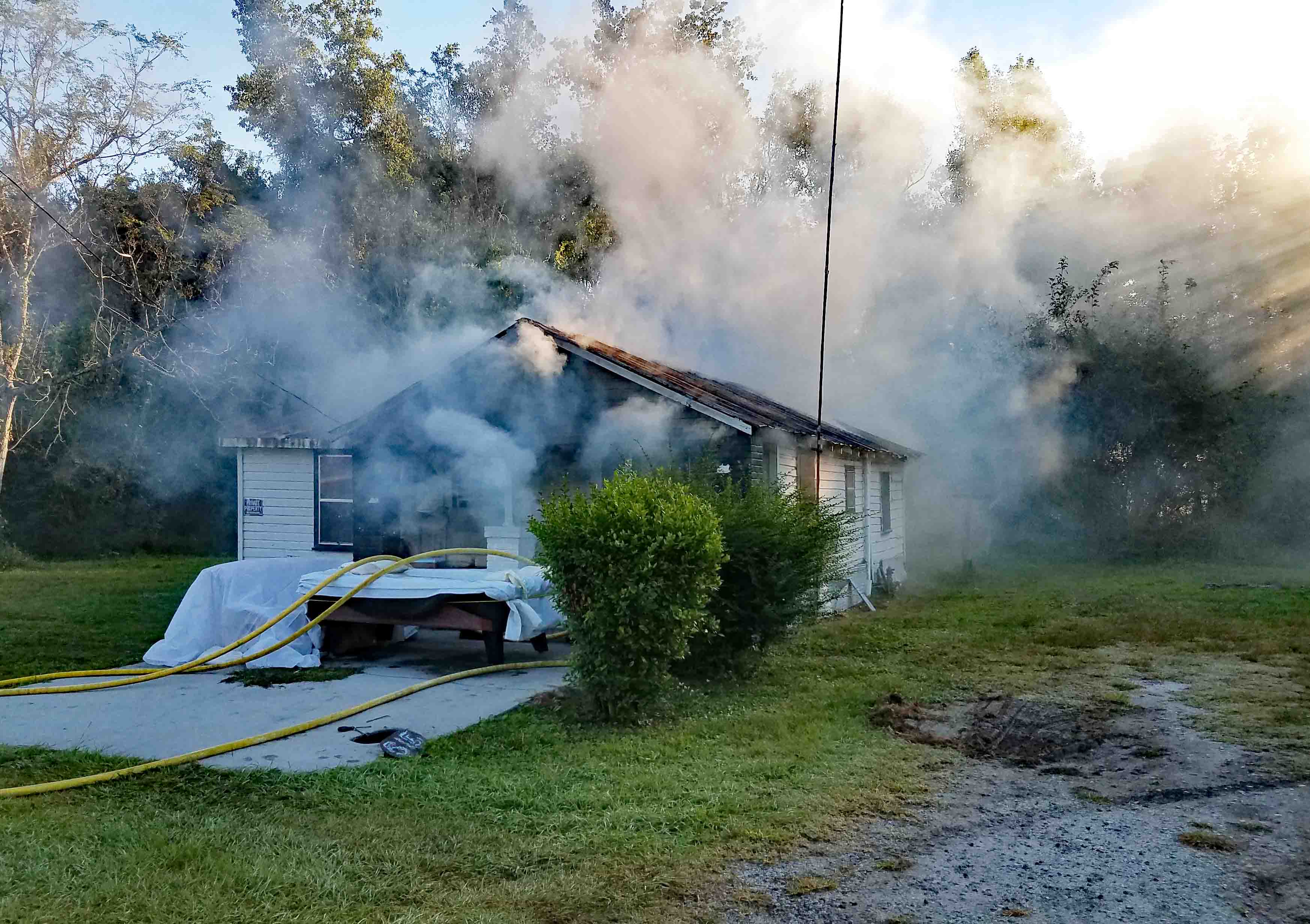 29/October/2018 – Structure Fire – "C" Shift
Incident # 18-07524 – A residence at 515 Rivers Street suffered heavy fire damage in a mid-morning incident. The fire was reported at 08:55, Monday morning 29-October. Engine 1 arrived to find the single story, wooden residence with heavy smoke visible from all sides of the building. Firefighter-Paramedics deployed one handline to the building and made entry through the front door. They found the fire in the kitchen located at the rear of the home. Interior crews spent approximately 10 minutes bringing the fire under control and were on the scene for two hours. The homeowner advised fire investigators that he used gasoline to start a fire in a wood stove. He dropped the container which spread the fire through the kitchen. He attempted to extinguish the fire, but the heat and flames forced him to exit the building. The fire extended into the attic but was quickly extinguished by Firefighters. The interior of the home received substantial damage, but the building was saved. No one was injured during the incident. The American Red Cross is assisting the man. Fire-Rescue advises residents that the use of gasoline to start fires, especially inside a building, is extremely dangerous. Gasoline and the vapors are highly flammable and can be explosive, particularly in confined spaces such as buildings.
Engine 1, Engine 27, Tender 1, Tender 19, Tender 26, Tender 27, Medic 1, Battalion 1, Car 27, Car 116 and Car 118 responded. Battalion Chief Scott Feather served as Incident Commander.