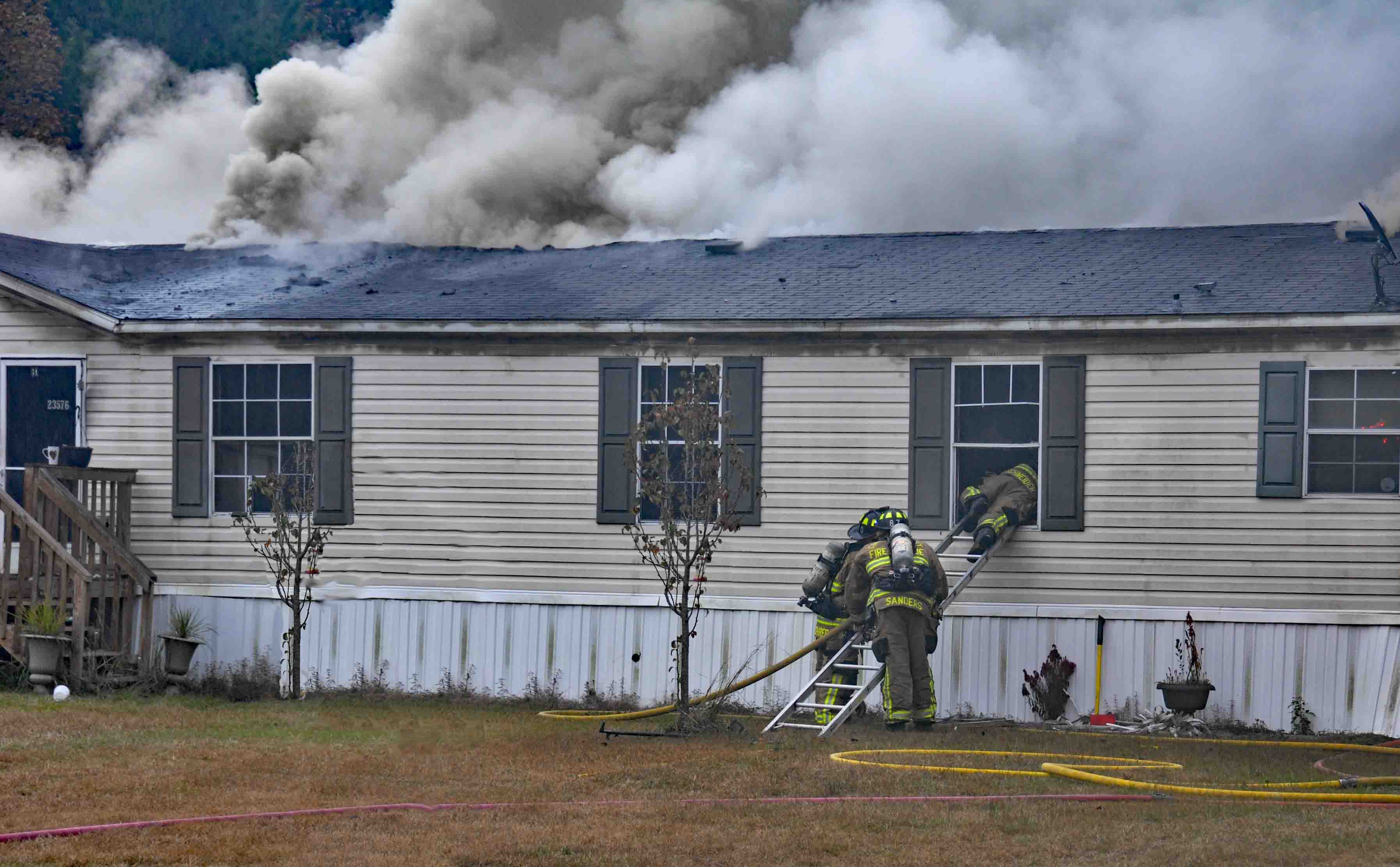 01/December/2018 – Structure Fire – "C" Shift
Incident # 18-08350 – A Ruffin home was heavily damaged in a mid afternoon fire Saturday 01-December at 11:36. A passerby notified 9-1-1 that the residence located at 23576 Lowcountry Hwy (US Hwy. 21) had smoke coming from the house. Engine 7 arrived 5 minutes later reporting heavy smoke conditions and flames coming through the roof in the center of the doublewide mobile home. Firefighter-Paramedics deployed multiple handlines to the structure and forced entry through the back door where most of the fire was located. A neighbor arrived and reported a person may be trapped inside and identified a bedroom. A second crew made entry through a front window and searched the bedroom and an adjacent room, but did not found anyone inside. Most of the fire was located in the attic space. Crews pulled the ceilings in several rooms to reach the fire that spread the length of the 80' mobile home. It took firefighters about 30 minutes to bring the fire under control. Units were on the scene performing overhaul for about 3 hours. The fire started from a pot left cooking on the stove and spread through the kitchen and into the attic space. The kitchen was destroyed and the remainder of the home suffered heat, smoke and water damage. Many personal items were saved, but the home in no longer habitable. The Red Cross is as assisting the family.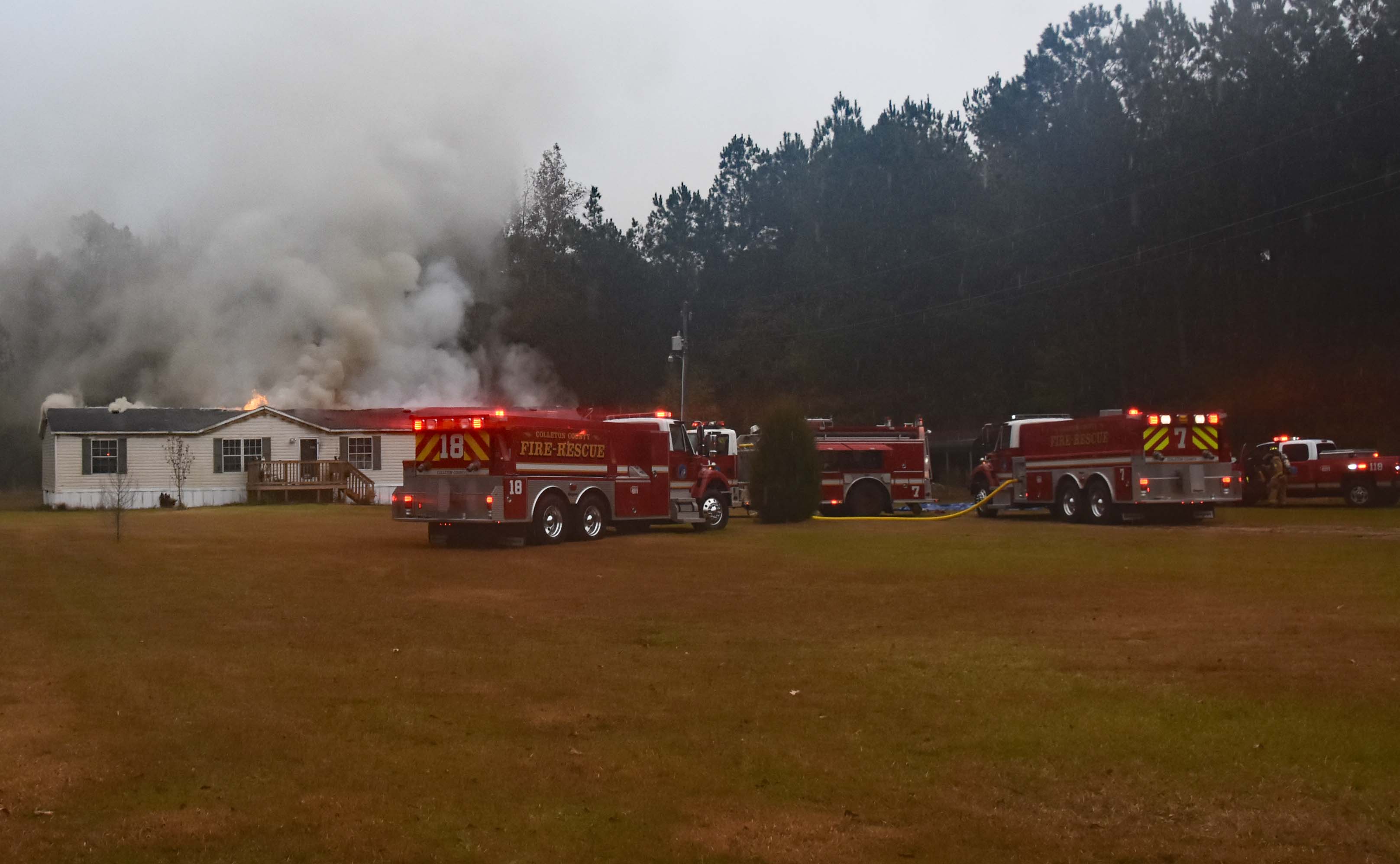 Engine 7, Engine 4, Tender 4, Tender 7, Tender 15, Tender 17, Tender 18, Tender 23, Tender 26, Tender 27, Medic 7, Medic 18, Medic 26, Battalion 1, Car 105, Car 112 and Car 118 responded. Battalion Chief Scott Feather served as Incident Commander.