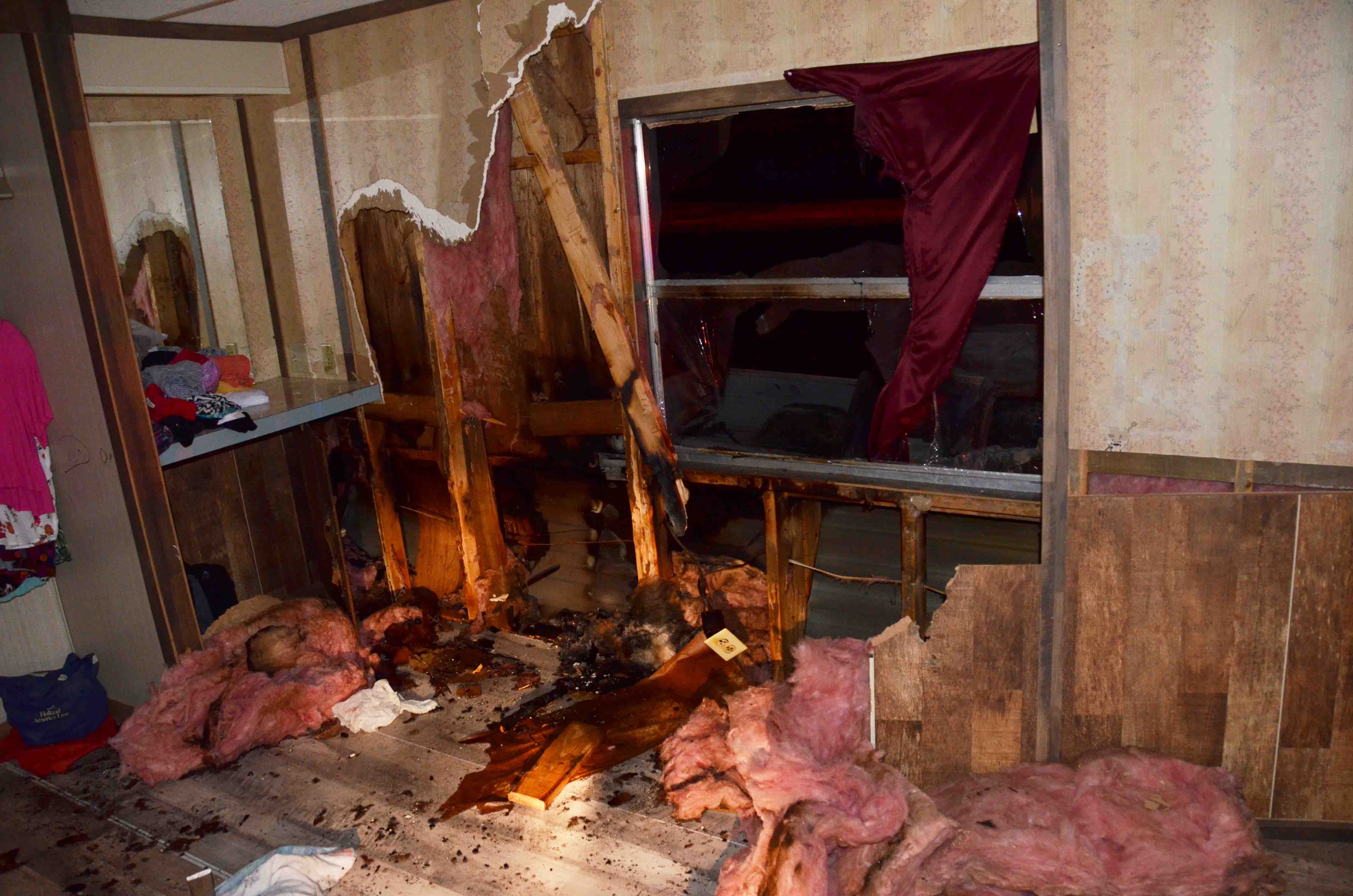 05/January/2019 – Structure and Vehicle Fire – "A" Shift
Incident # 19-00107 – A pickup truck was destroyed and a singlewide mobile home damaged in an early morning fire at 221 McCune Branch Road near the Town of Lodge Saturday morning 05-January. At 04:06, 9-1-1 received a report of the vehicle fire at the location with the caller advising the vehicle was well involved and ten feet from the house. A few minutes later another caller reported the home was on fire. The incident was upgraded to a structure fire, adding three additional stations to the response. Engine 18 and Engine 23 arrived to find the car nearly burned out and smoke coming from the mobile home. One crew of Firefighters deployed a line to extinguish the remaining fire in the car, while a second crew handled the building fire. The fire had burned through window, igniting the curtains. The fire spread to the wall, damaging the wall and electrical wiring located inside the wall. Firefighters removed the interior paneling to extinguish the remaining fire inside the wall. The one bedroom suffered moderate damage. The pickup truck was destroyed. No one was injured in the incident. Units were on the scene for approximately one hour.
Engine 10, Engine 18, Engine 23, Tender 15, Tender 18, Tender 23, Medic 18 and Battalion 1 responded. Captain Doug Mixson Jr. served as Incident Commander.