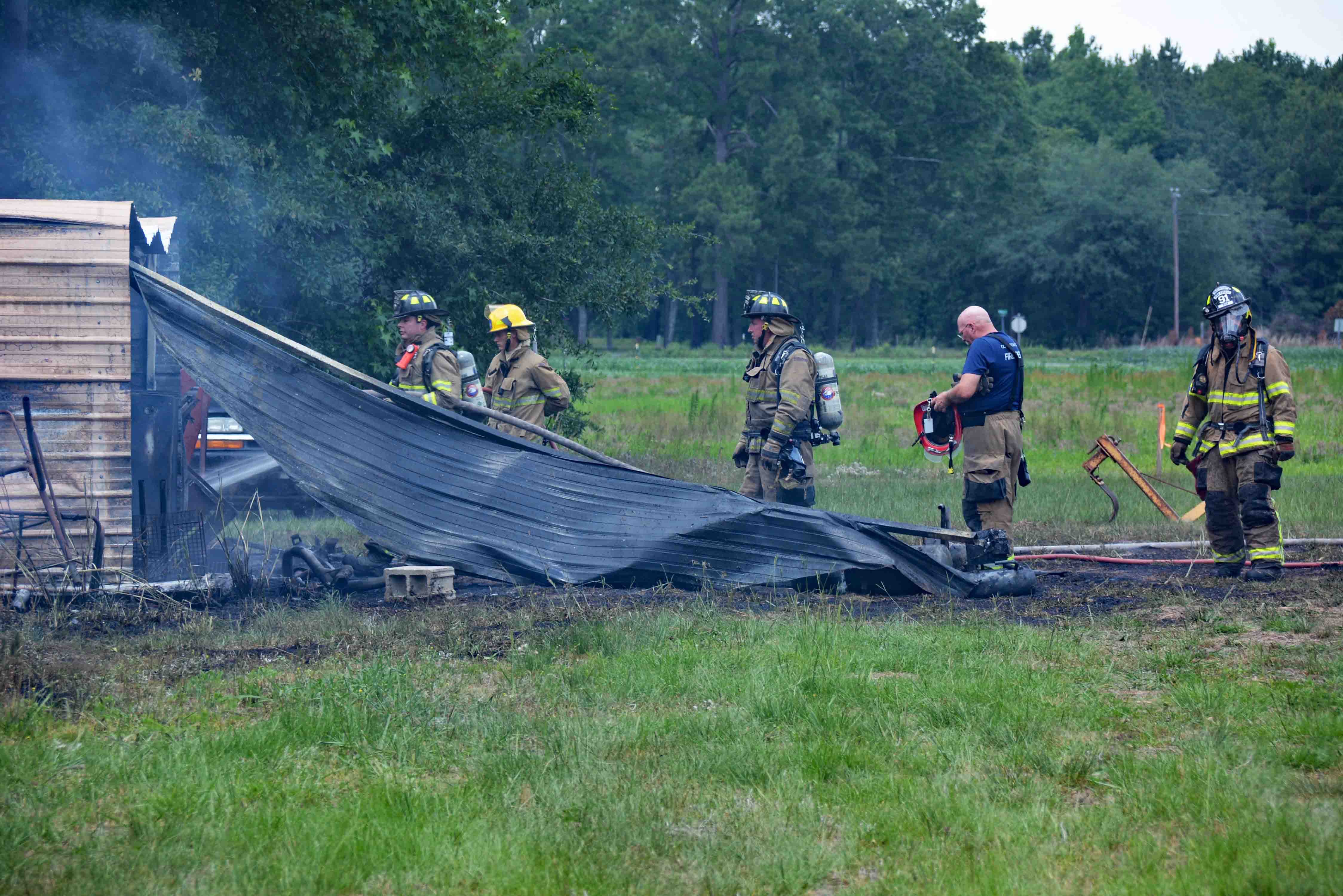 26/May/2019 – Workshop Fire – "B" Shift
Incident # 19-03606 – A workshop located at 211 Moore Hill Lane near Hendersonville was destroyed in an afternoon fire Sunday 26-May. The fire was reported at 13:23 after the home owner reported hearing an explosion, then finding the blaze. Fire-Rescue units arrived a few minutes later to find the approximately 10x20 metal structure fully involved. Two handlines were deployed to extinguish the fire and a small grass fire. Firefighters had the fire knocked down in a few minutes and were on the scene for about an hour performing overhaul. The building was used as a workshop and contained several yard maintenance vehicles, a four wheeler, tools, gas cylinders and other equipment. The contents were completely destroyed. No injuries were reported.
Engine 1, Engine 8, Engine 13, Tender 1, Tender 8, Medic 1, Medic 13, Battalion 1, Car 107 and Car 112 responded. Battalion Chief Scott O'Quinn served as Incident Commander.