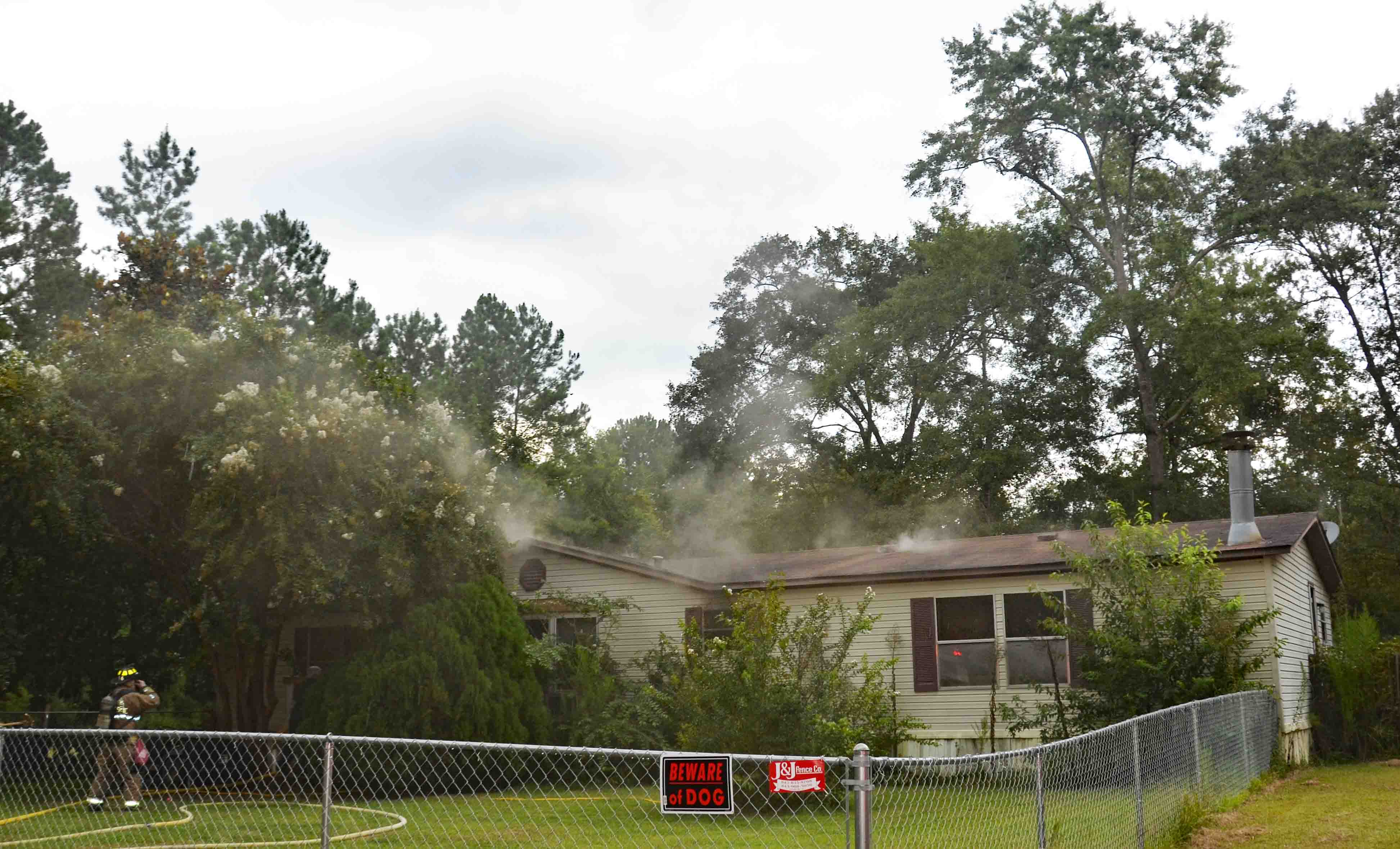 31/July/2019 – Structure Fire – "B" Shift
Incident # 19-05270 – A doublewide mobile home was saved following a fire in the kitchen, due to the efforts of a neighbor and quick arrival of Firefighter-Paramedics. At 18:24 Wednesday evening 31-July, 9-1-1 received a report of smoke coming from a residence located at 690 Great Swamp Rd. Engine 1 was clearing up from another incident about two blocks from the location and arrived two minutes later finding smoke coming from all exterior openings on the roof. A neighbor was already on the scene and was using a garden hose to spray water through a window. His efforts contained the fire and prevented it from spreading, lessening the damage to the home. He also cut off the power to the building. Firefighters made entry through the front door and found fire in the kitchen, mostly in the cabinets. They quickly gained control of the fire, extinguishing the remaining fire with the hand line. Crews checked for extension and pulled a portion of the ceiling to check for any additional fire spread. None was found. The home suffered substantial smoke damage, but most personal items were saved. The kitchen received the heaviest damage. The fire displaced the family of four. The American Red Cross is assisting them. Units were on the scene for approximately 1-1/2 hours.
Engine 1, Engine 8, Engine 13, Tender 1, Tender 8, Tender 19, Tender 26, Medic 1, Medic 13, Medic 26, Battalion 1 and Car 119 responded. Battalion Chief Brent Dalton served as Incident Commander.