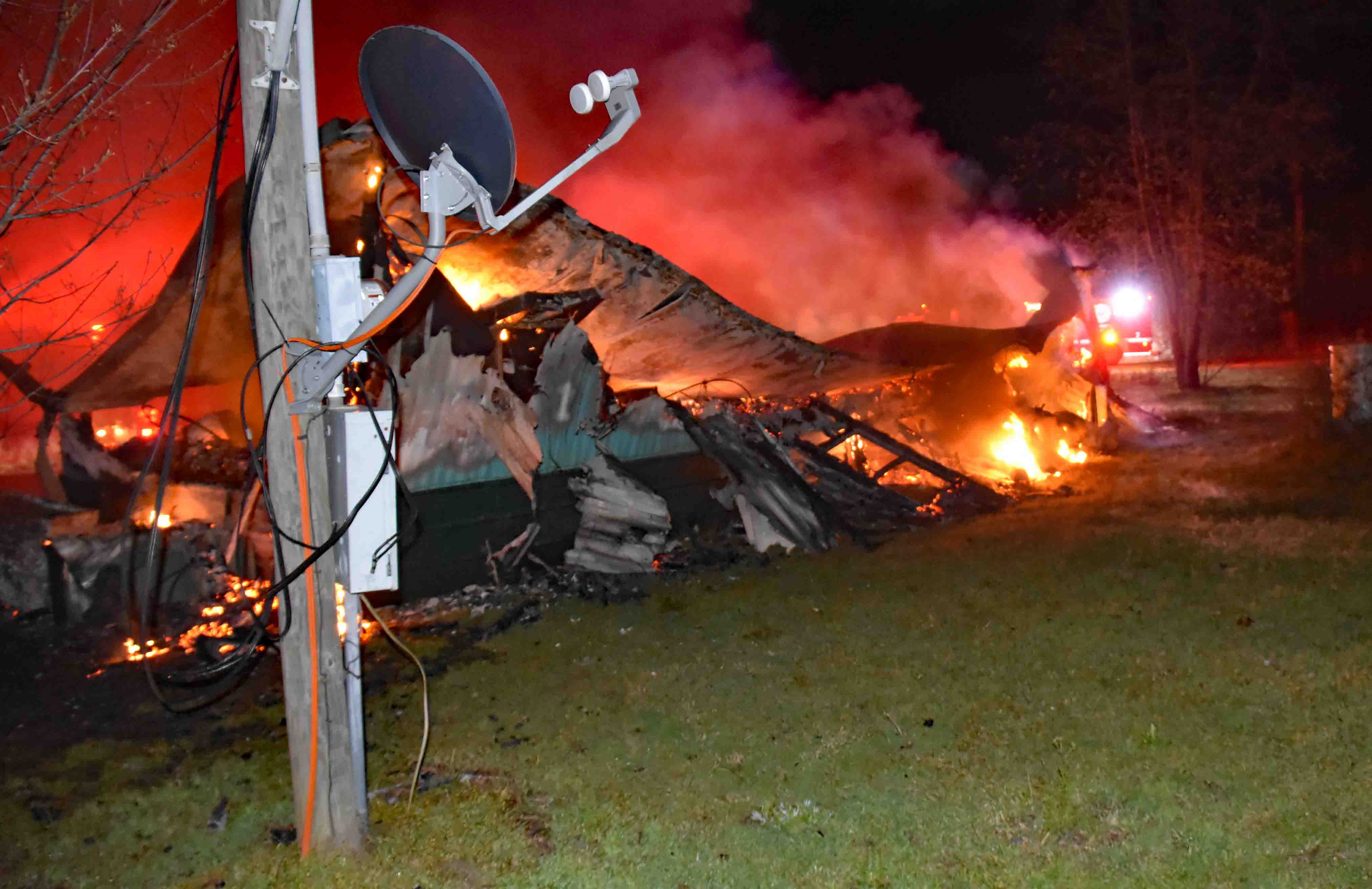 11/March/2020 – Structure Fire – "C" Shift
Incident # 20-01693 – A Bent Gate Lane residence was destroyed in an early morning fire Wednesday 11-March. At 01:10, 9-1-1 was notified of the fire in a residence. Engine 7 arrived to find the singlewide mobile home well involved. The roof had already collapsed and most of the structure had already burned out. Crews deployed two hand lines and worked for about 25 minutes to extinguish the remaining fire. A second roof had been added to the building and both the new and old metal roofs had to be removed before Firefighters could finish dousing the flames. Units were on the scene for nearly three hours. Initial reports indicated someone may be inside the home, however no one was found and the neighbors later advised a vehicle which was usually at the home was not there. The cause of the fire is under investigation.
Engine 7, Engine 26, Tender 5, Tender 7, Tender 26, Tender 27, Medic 7, Medic 26, Battalion 1, Car 112, Car 118 and Car 119 responded. Battalion Chief Chris Jones served as Incident Commander.
Photos by Harold Buzzell