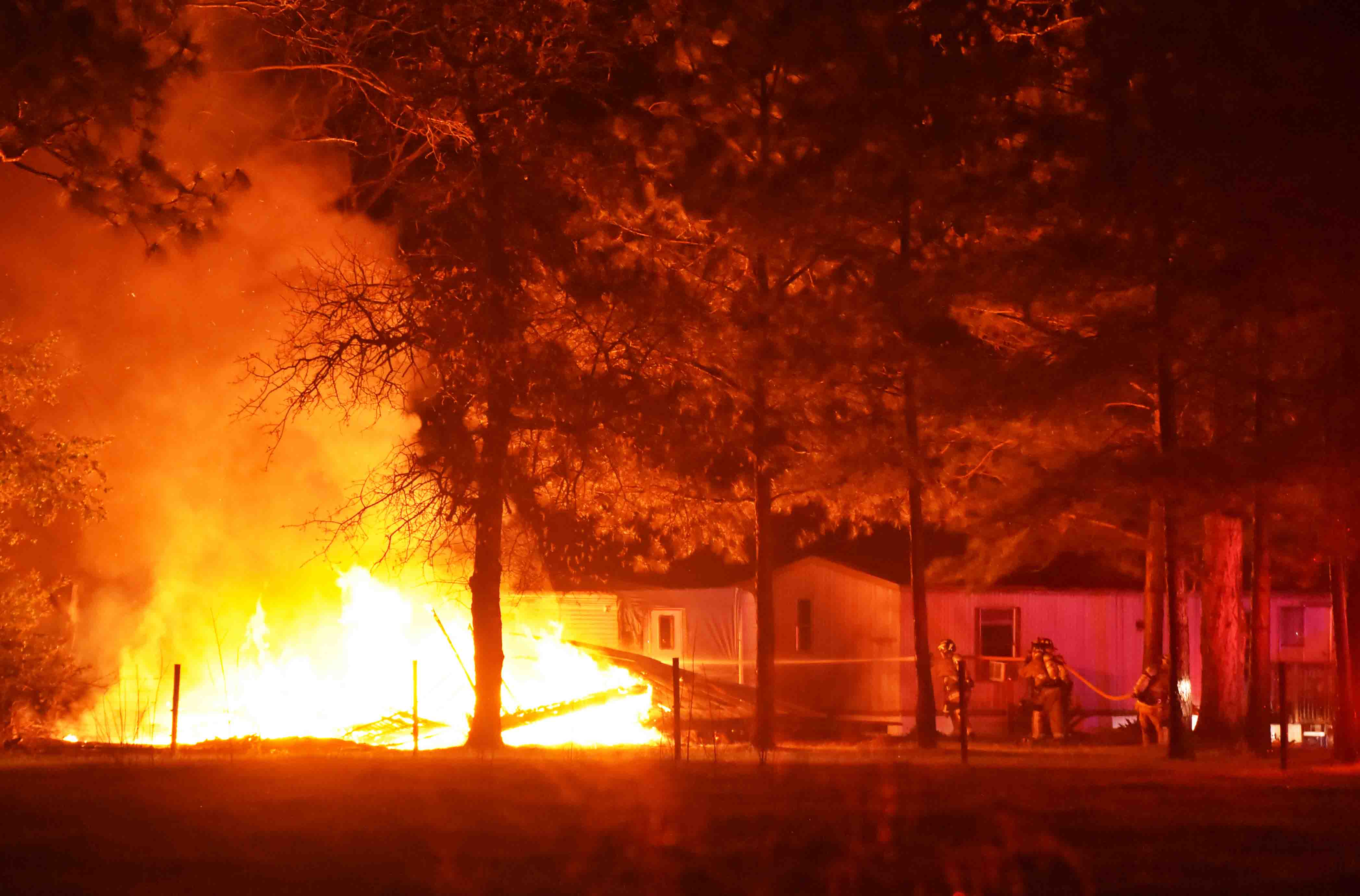 24/March/2020 – Structure Fire – "A" Shift
Incident # 20-02016 – A storage building was destroyed and a camper used as a residence was damaged in an early morning fire in the 400 block of Honey Lane, Tuesday morning 24-March. 9-1-1 was alerted to the fire at 03:09. Engine 19 arrived to find the approx. 15x20 storage building fully involved and the end of the camper was on fire. Firefighter-Paramedics deployed two handlines, one to extinguish the camper and one to protect a nearby exposure, a singlewide mobile home located approx. 7 feet from the camper. Crews quickly had the camper under control. One end was heavily damaged and the fire burned into the interior rear wall and cabinets. They then worked to extinguish the storage building. The fire was under control within 15 minutes and units remained on scene for 1-1/2 hours performing overhaul. All occupants were able to exit the camper without injuries. The fire spread from a debris pile that was burned earlier in the day.
Engine 19, Engine 27, Tender 1, Tender 19, Tender 27, Medic 18, Medic 19, Battalion 1, Car 112 and Car 118 responded. Battalion Chief Scott Feather served as Incident Commander.