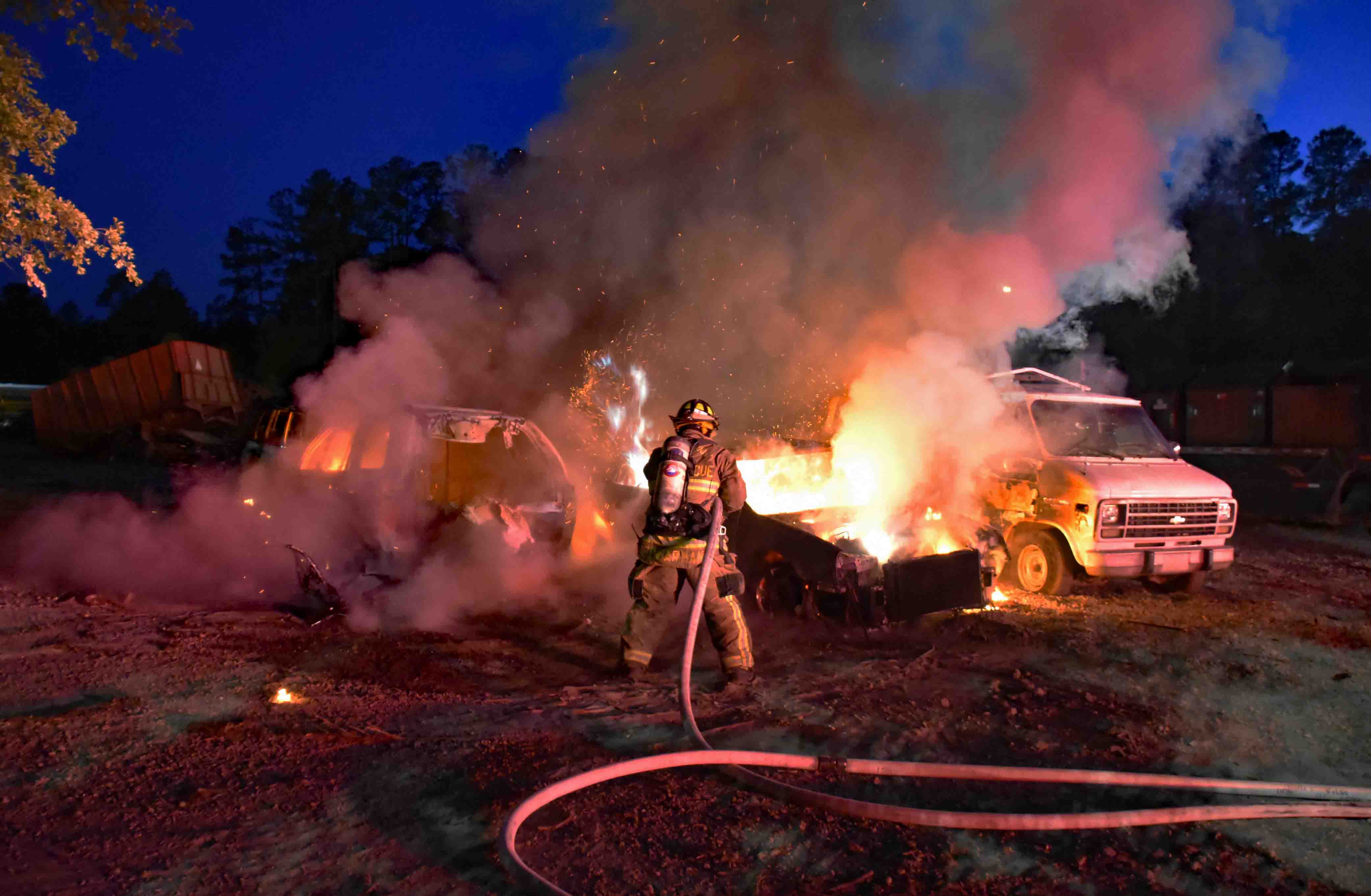 28/April/2020 – Salvage Yard Fire – "A" Shift
Incident # 20-02851 – At 20:17, a passerby on Round O Road notified 9-1-1 of a possible structure fire at Edisto Recycling at 18001 Round O Road. The caller reported seeing flames through the woods but could not access the property due to a locked gate. Upon arrival, Engine 19 forced entry to the property and found seven vehicles burning in a holding area. No structures were found to be on fire. Firefighter-Paramedics deployed two handlines to extinguish the fires. Six of the vehicles were destroyed and the seventh suffered exterior damage. Crews were on the scene for two hours. Water supply was conducted using Tenders. Video surveillance cameras recorded the fire starting in one car which had been delivered to the property earlier that day and spreading to the adjacent vehicles until all seven were on fire.
Engine 19, Engine 36, Tender 5, Tender 9, Tender 19, Tender 32, Medic 9, Medic 19, Battalion 1, Car 110, Car 112 and Car 118 responded. Battalion Chief Scott O'Quinn served as Incident Commander.