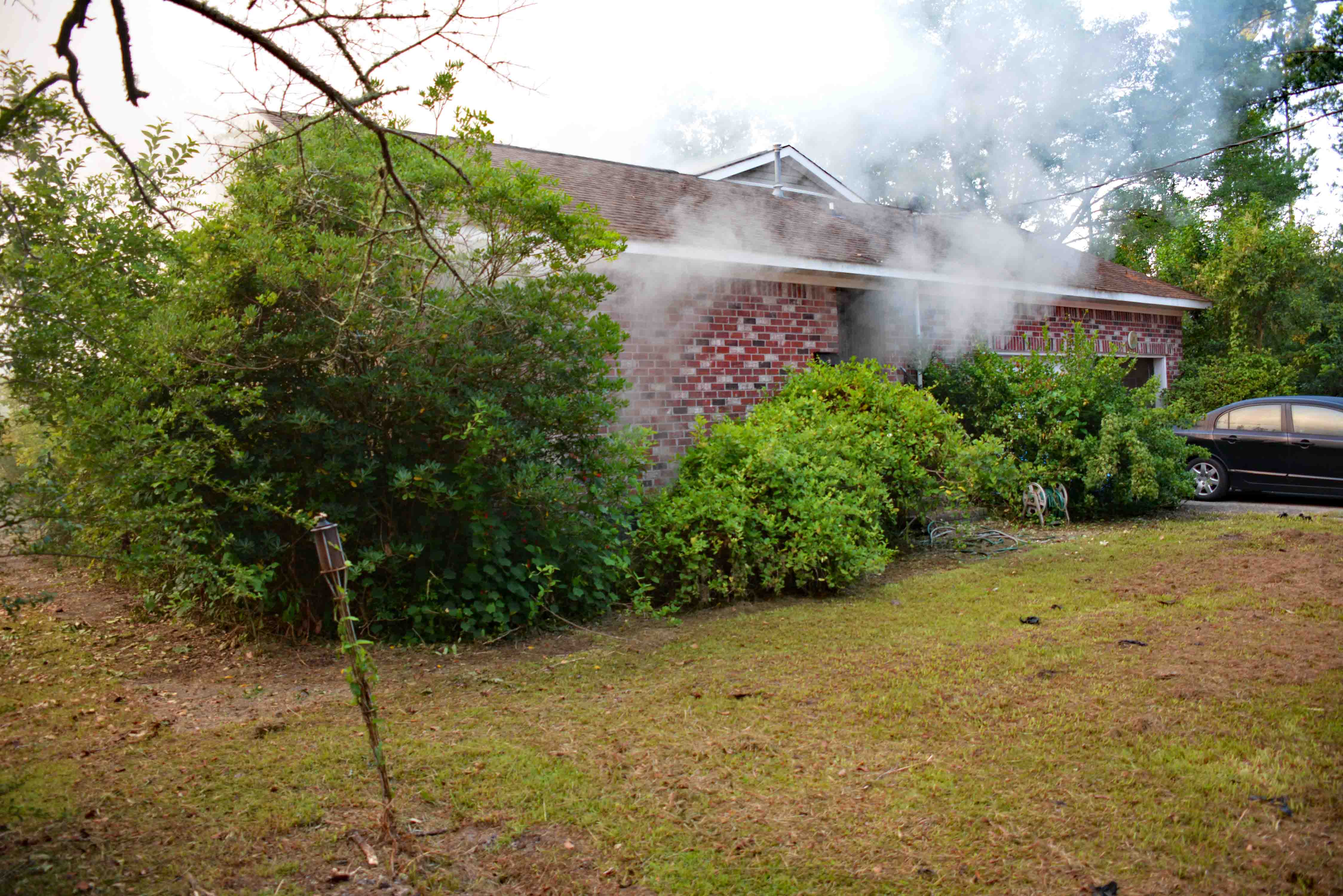 21/June/2020 – Structure Fire – "C" Shift
Incident # 20-0479 – Firefighter-Paramedics saved a home in the 100 block of Ulmer Lake Dr Sunday morning 21-June. At 06:29, 9-1-1 was notified of a residence on fire at that location. Engine 1 arrived to find heavy smoke coming from the two story residential dwelling and flames coming from the rear of the structure. Crews deployed multiple handlines to the building and quickly knocked down the exterior flames at the rear of the home. The fire originated at the back of the living room and appeared to be electrical in nature. The fire evidently had been burning for some time and caused substantial damage under the living room causing the floor to collapse in one area. Firefighters crawled under the home to douse the remaining flames and were on the scene for three hours performing overhaul. The fire was contained to the back of the structure. The remainder of the home suffered smoke damage, but most of the belongings were saved. The Red Cross is assisting the family.
Engine 1, Engine 24, Tender 1, Tender 26, Tender 27, Medic 1, Battalion 1, Car 105, Car 107, Car 112 and Car 118 responded. Captain Brian Rowe served as Incident Commander.