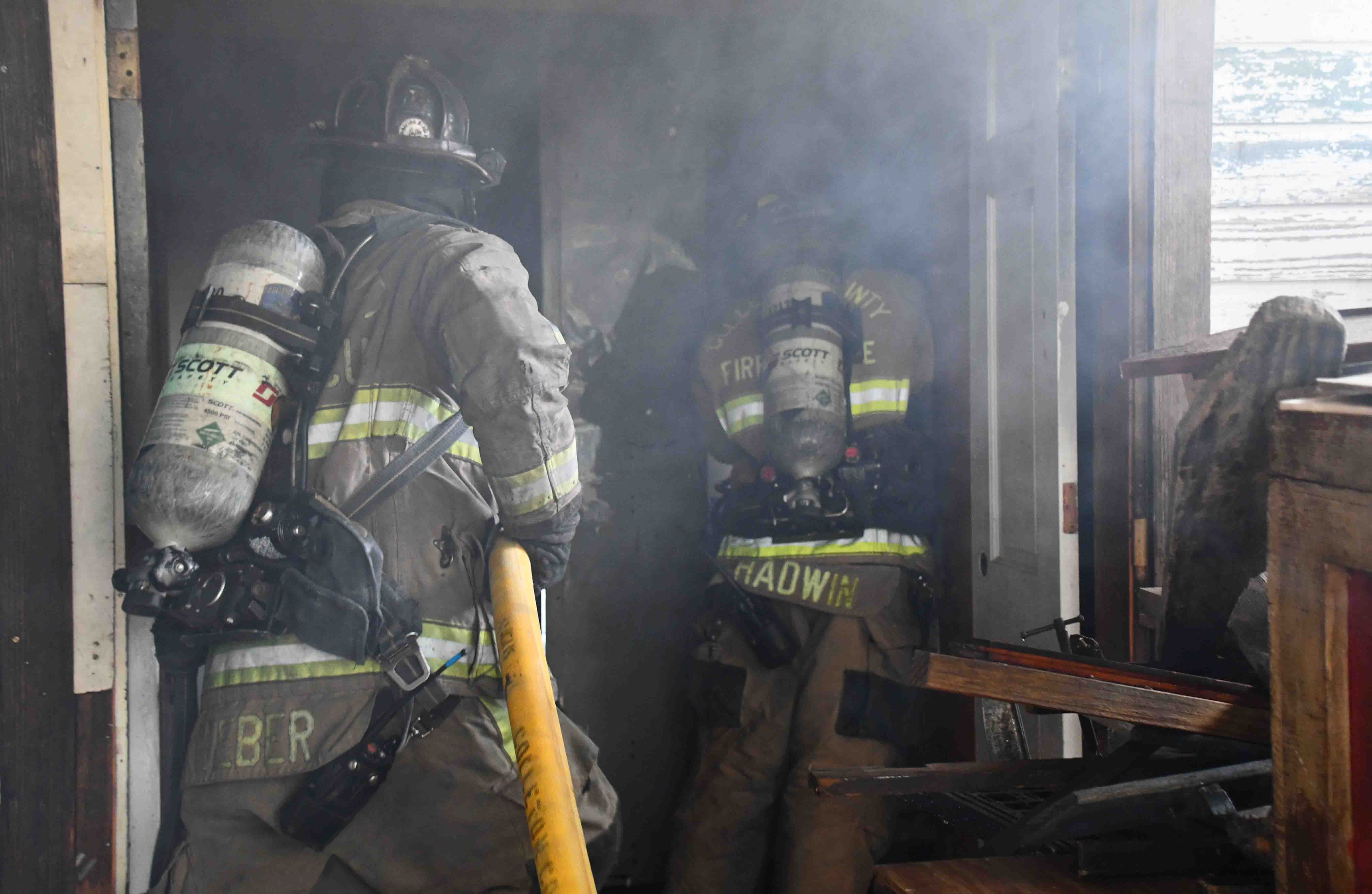 15/July/2020 – Fatal Structure Fire – "A" Shift
Incident # 20-04762 – Fire-Rescue units responded to a structure fire in a detached garage/workshop behind the residence of 211 Iris Drive north of Walterboro, Wednesday morning 15-July at 10:03. Medic 26 arrived within minutes to find light smoke coming from the single story wooden building. The homeowner advised he saw smoke coming from the structure, called 9-1-1 and was using a garden hose to slow the spread of the fire. Firefighter-Paramedics deployed one 1-3/4 handline from Engine 19, entered the building through a rear door and quickly knocked down the remaining fire, containing it to the room of origin. While extinguishing the fire, crews discovered the body of an adult female. She had no signs of life. The scene was secured and on-scene deputies began an investigation into the death. The SLED (State Police) Arson Unit was also notified and responded to the scene. Law Enforcement Officers investigated the fire for several hours. The Coroner's Office also responded and transported the body from the scene. The building received moderate damage. The cause of the fire is still under investigation.
Engine 19, Engine 26, Tender 19, Tender 26, Tender 27, Medic 19, Medic 26, Battalion 1, Car 101, Car 107, Car 112, Car 1 17 and Car 118 responded. Captain John Schneider served as Incident Commander.