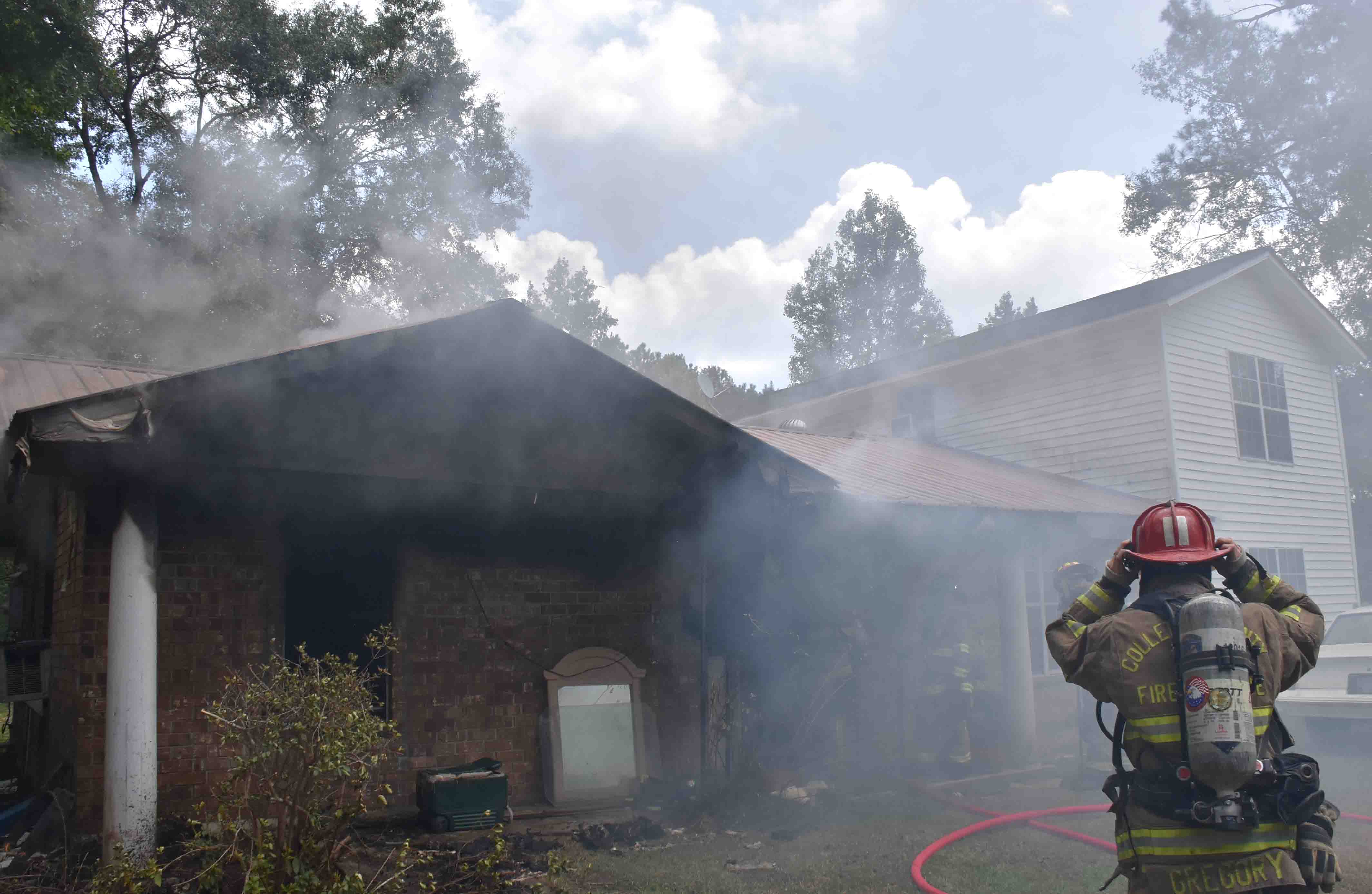 05-September-2020 – Structure Fire – "B" Shift
Incident # 20-06088 – Firefighter-Paramedics saved a home at 2185 Rhode Dr Saturday afternoon 05-September. At 12:45 a caller notified 9-1-1 of a fire near the dryer inside a residence at this location. Engine 9 arrived minutes later to find heavy smoke coming from the two story dwelling with flames exiting the home through a window on the west side of the structure. Crews made entry through the front door and found heavy fire conditions in the area of the kitchen, dining and living rooms. They used one 1-3/4 handline to knock down the fire containing it to those three rooms. All occupants had already safely exited the home. The dryer was located in the kitchen and it appears the fire started in the area of a lint trap. The initial three rooms suffered substantial damage, but the remainder of the residence was saved. There was no extension into the attic and most personal items were salvaged. The rest of the home did receive smoke damage. Fire crews were on the scene for 3 hours performing overhaul. Water supply was handled with the use of Tenders.
Engine 9, Engine 36, Tender 2, Tender 9, Tender 19, Medic 9, Medic 19, Medic 26, Battalion 1, Car 112 and Car 118 responded. Battalion Chief Brent Dalton served as Incident Commander.