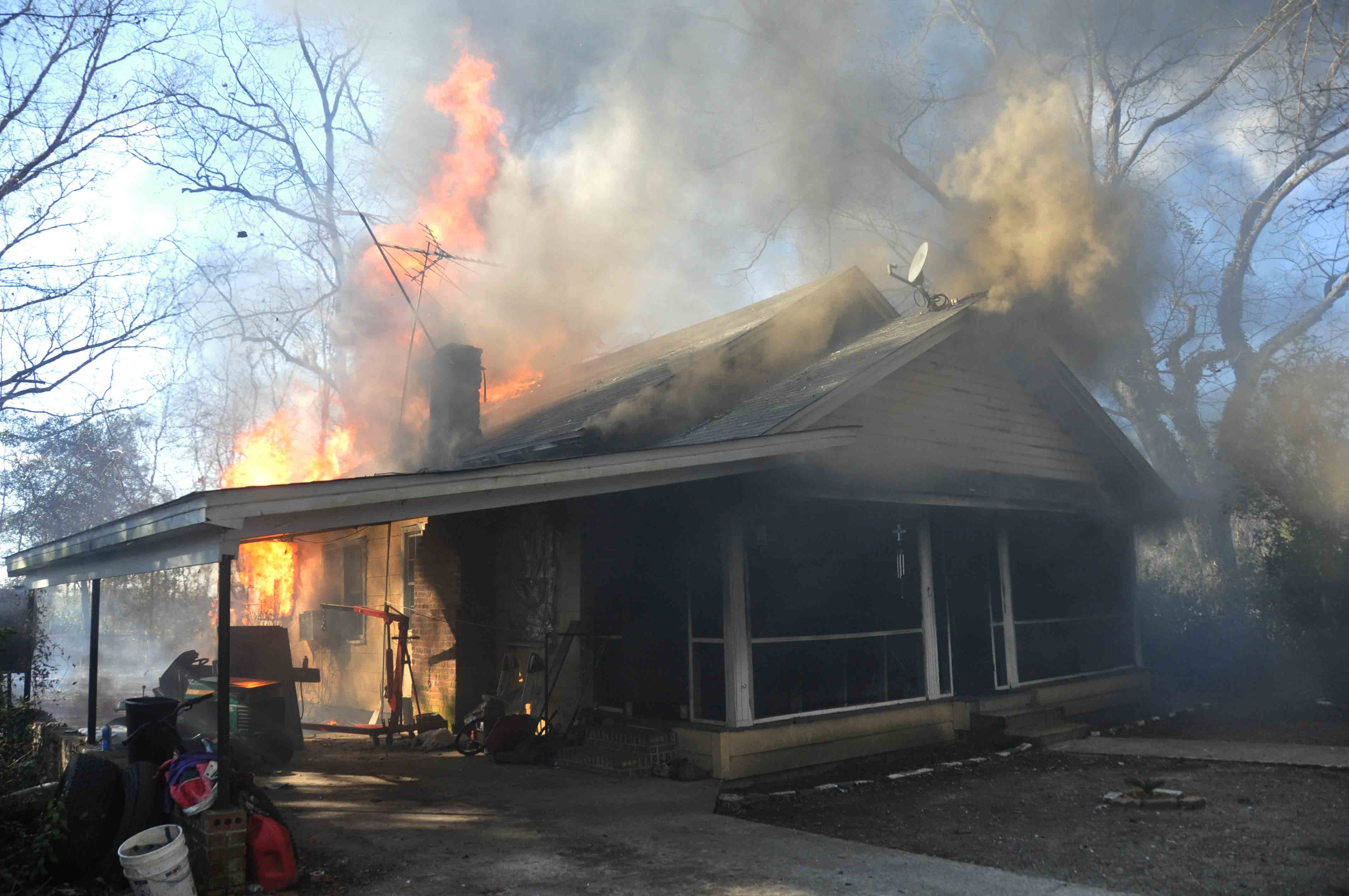 02/08/2011 – Structure Fire – "C" Shift
Incident # 11-00752 – At 15:15 Tuesday afternoon 8-February, Fire-Rescue responded to a report of smoke and fire in the rear of a residence located at 1964 Possum Corner Road. Engine 6, Tender 6 and Medic 6 arrived to find heavy black smoke coming from the one story wood frame structure with approximately 30 percent of the residence burning. The family was at home when the fire occurred, but was able to safely exit the building without injury. Two small children and an infant were among those who escaped. Engine 6 deployed two 1-3/4 and one 2-1/2 handlines. Access to the residence was limited by multiple large bushes in the yard. This caused Engine 6 to position near power lines which then prevented the use of the deck gun. Firefighters quickly knocked down the flames at the rear of the building with one 1-3/4 and the 2-1/2, but flames were already blowing out the front door and the eaves on all sides of the building. After the exterior crews knocked down the fire, another crew entered the building through the front door.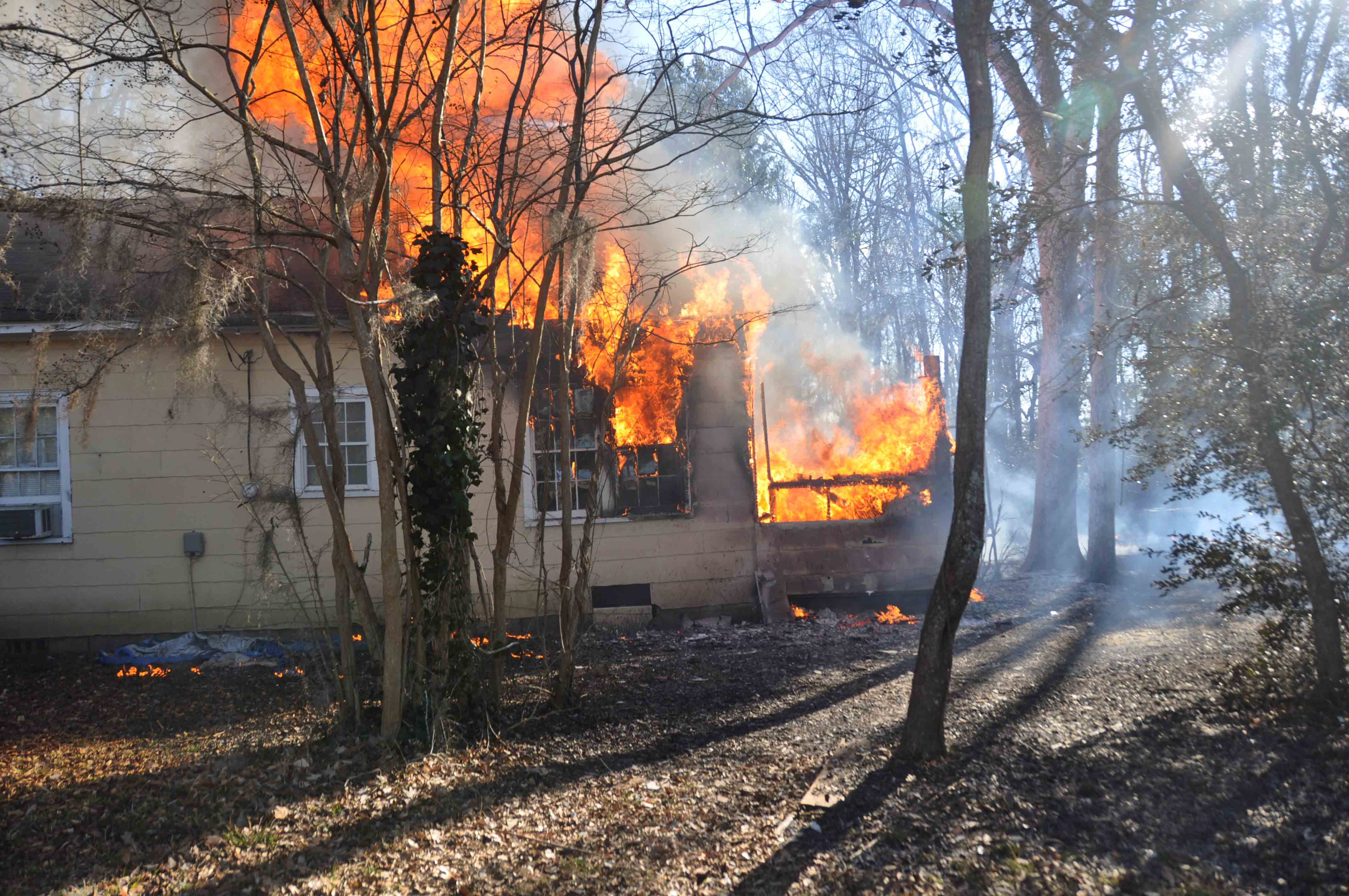 Fire continued to burn in the attic, until crewmembers were able to pull the tongue and grove ceilings to extinguish the fire overhead. The fire was under control within 30 minutes, but overhaul continued for nearly 2 hours. The fire appears to have started in electrical wiring inside the back exterior wall on an extension to the original structure. The homeowner advised when she smelled smoke, she investigated and found "lots of fire" in the back of the house. She reported a space heater was also operational in the room of origin. The Charleston Chapter of the American Red Cross is assisting the family. Units were on the scene for 3-1/2 hours.
Engine 1, Engine 6, Tender 1, Tender 6, Tender 12, Tender 19, Tender 25, Medic 1, Medic 6, Battalion 1, Car 12, Car 118 and Car 119 responded. Battalion Chief Dan Barb served as Incident Commander.