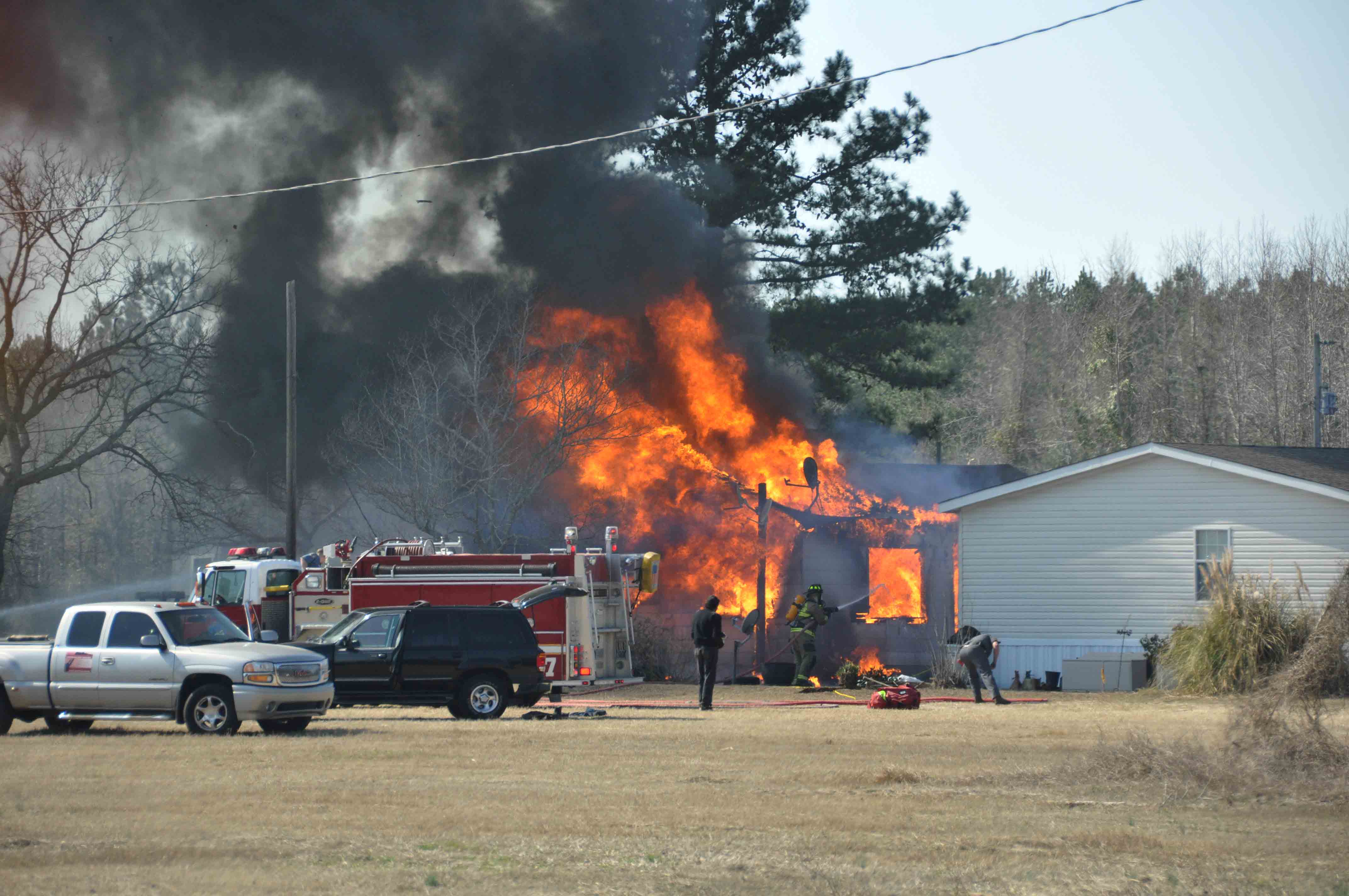 02/23/2011 – "C" Shift – Structure Fire
Incident # 11-01068 – An older wood frame structure was heavily damaged in a mid afternoon fire Wednesday 23-Feb at 13:49. Engine 17 arrived to find the singe story structure well involved with a doublewide mobile home and a storage building endangered. The flames had already melted the siding away from the mobile home, shattered some windows and the underlying wood was beginning to burn. Firefighters deployed two 1-3/4 handlines to protect the doublewide mobile home. Engine 5 was directed to the west side of the structure to extinguish the fire that had extended to the three room storage building. Engine 7 deployed one 1-3/4 handline as well. Crews worked for 20 minutes to bring the fire under control. The house was being used as storage and contained a heavy fire load of books, magazines and antiques. Overhaul took over an hour. Exterior damage to the rear of the mobile home was heavy, but the interior was not damaged.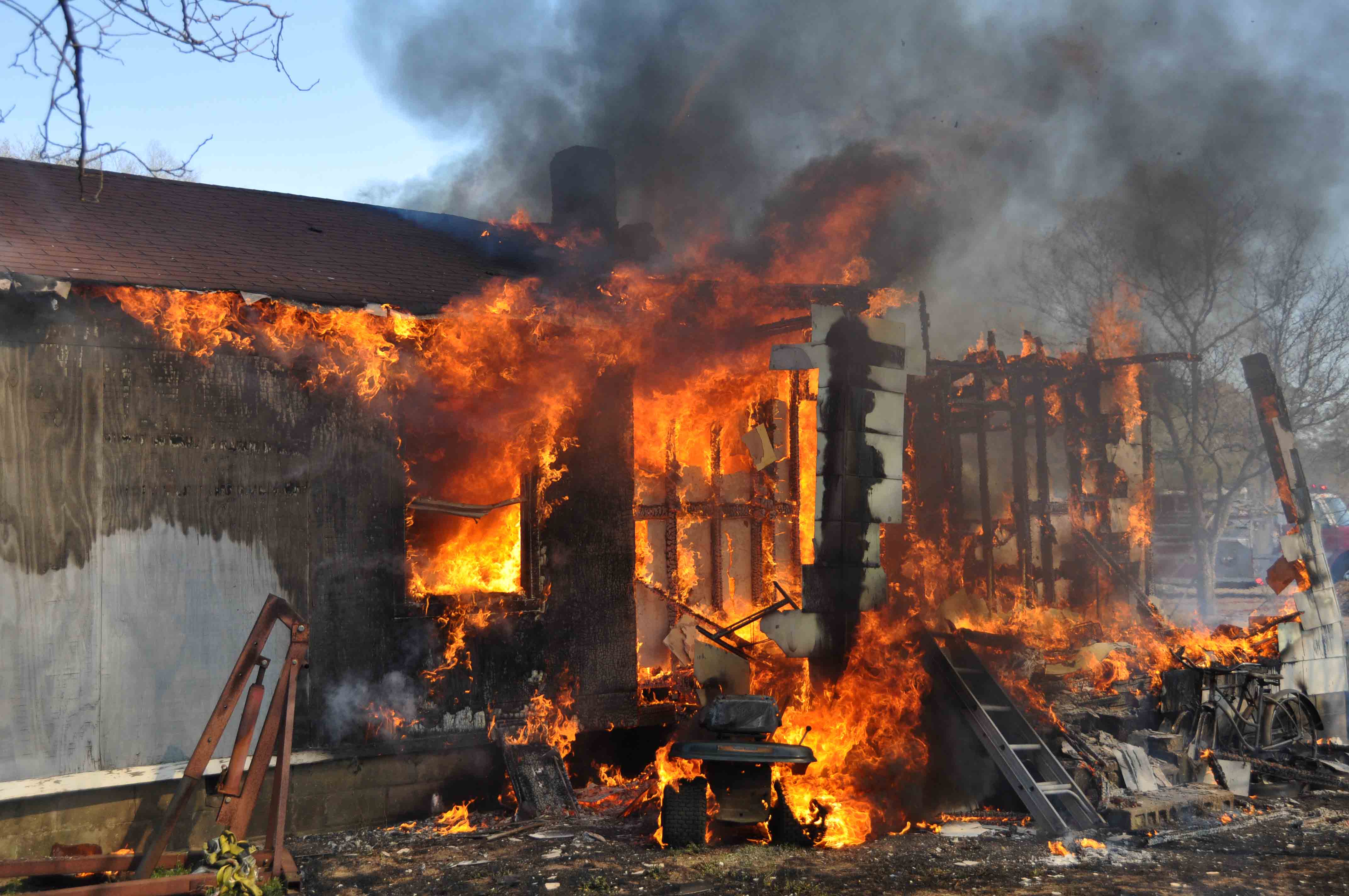 Two people were at home when they heard a popping noise and the dogs barking. Upon investigation, they discovered the building burning 15 feet away from the mobile home. They attempted to protect the exposure with a garden hose, to no avail. The older home suffered extensive damage. No one was injured during the incident. The cause of the fire is under investigation.
Engine 5, Engine 7, Engine 17, Tender 5, Tender 7, Tender 17, Tender 18, Tender 26, Tender 27, Medic 26, Battalion 1 and Car 118 responded. Firefighter-Paramedic Chris Jones served as Incident Commander.