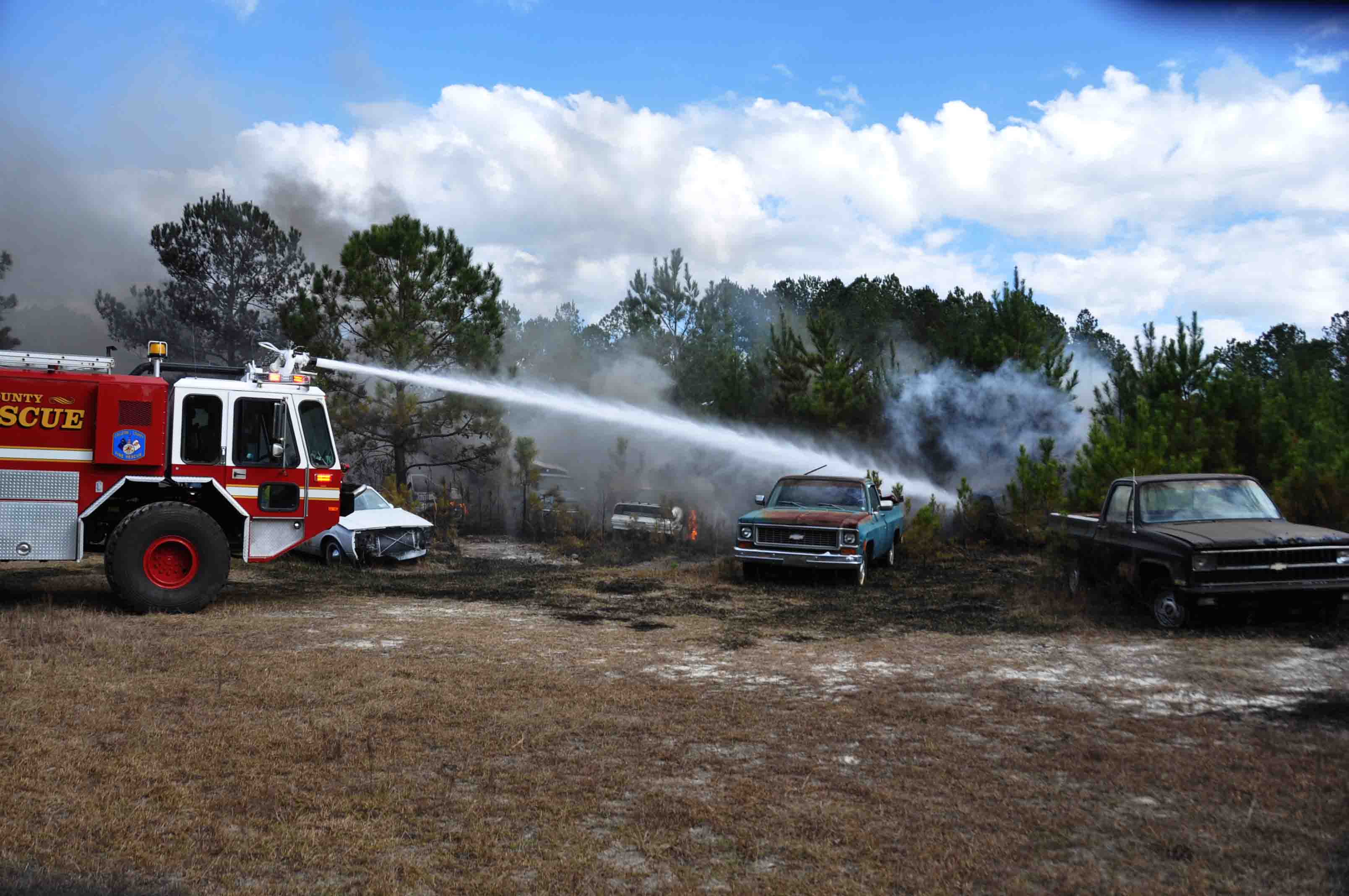 17/January/2013 – Junkyard Fire – "A" Shift
Incident # 13-00303 – High winds quickly spread a grass fire through a portion of a junk yard behind 1285 Nunuville Road Thursday afternoon 17-Janaury. At 13:15 9-1-1 received a report of the grass fire at this location with two vehicles involved. Before units arrived a second call reported a barn was on fire as well. A structural assignment was added to the incident. Engine 19 arrived to find heavy black smoke behind the residence with a fast moving grass and brush fire. Engine 19 positioned to protect the residence and deployed multiple handlines to protect exposures and combat the fire. Engine 26 was directed to a second driveway to access the rear of the property southeast of the residence. Engine 26 deployed two 1-3/4 handlines and a booster line to work the car and brush fires. Five vehicles were now on fire including heavy brush, woods and four foot high broom straw. The wind was driving the flames in several directions. A second alarm was requested as well as a tractor from the Forestry Commission. Brush 24 and ARFF 19 were also assigned to the incident. Firefighters added hose to handlines to increase the reach through the property.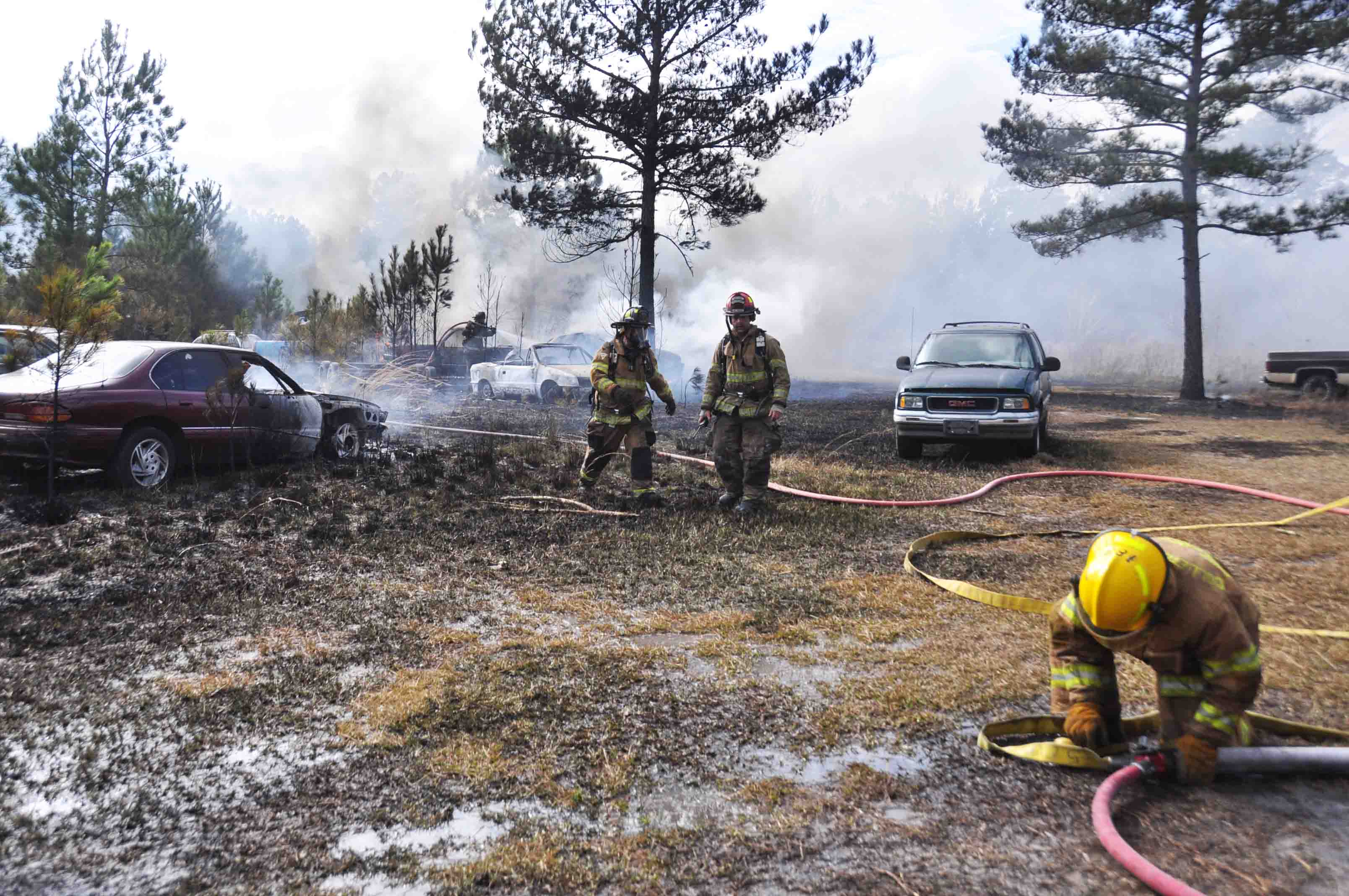 Engine 19 deployed 200 feet of 3 inch hose and gated off two 1-3/4 handlines as the fire consumed five additional vehicles. With its off road and pump & roll capabilities ARFF 19 was used to access the rear of the property, while Brush 24 worked the west flank of the fire. Firefighters were on the scene for 2-1/2 hours. Ten vehicles were destroyed, as well as several lawn mowers and some tools. An open air structure received minor damage. The fire started when a worker using a torch accidently ignited surrounding grass which was quickly spread by high winds.
Engine 1, Engine 19, Engine 26, Tender 1, Tender 5, Tender 9, Tender 17, Tender 19, Tender 26, Brush 24, ARFF 19, Medic 19, Medic 26, Battalion 1, Car 12, Car 105, Car 109, Car 118 responded. Battalion Chief Scott Feather served as Incident Commander.