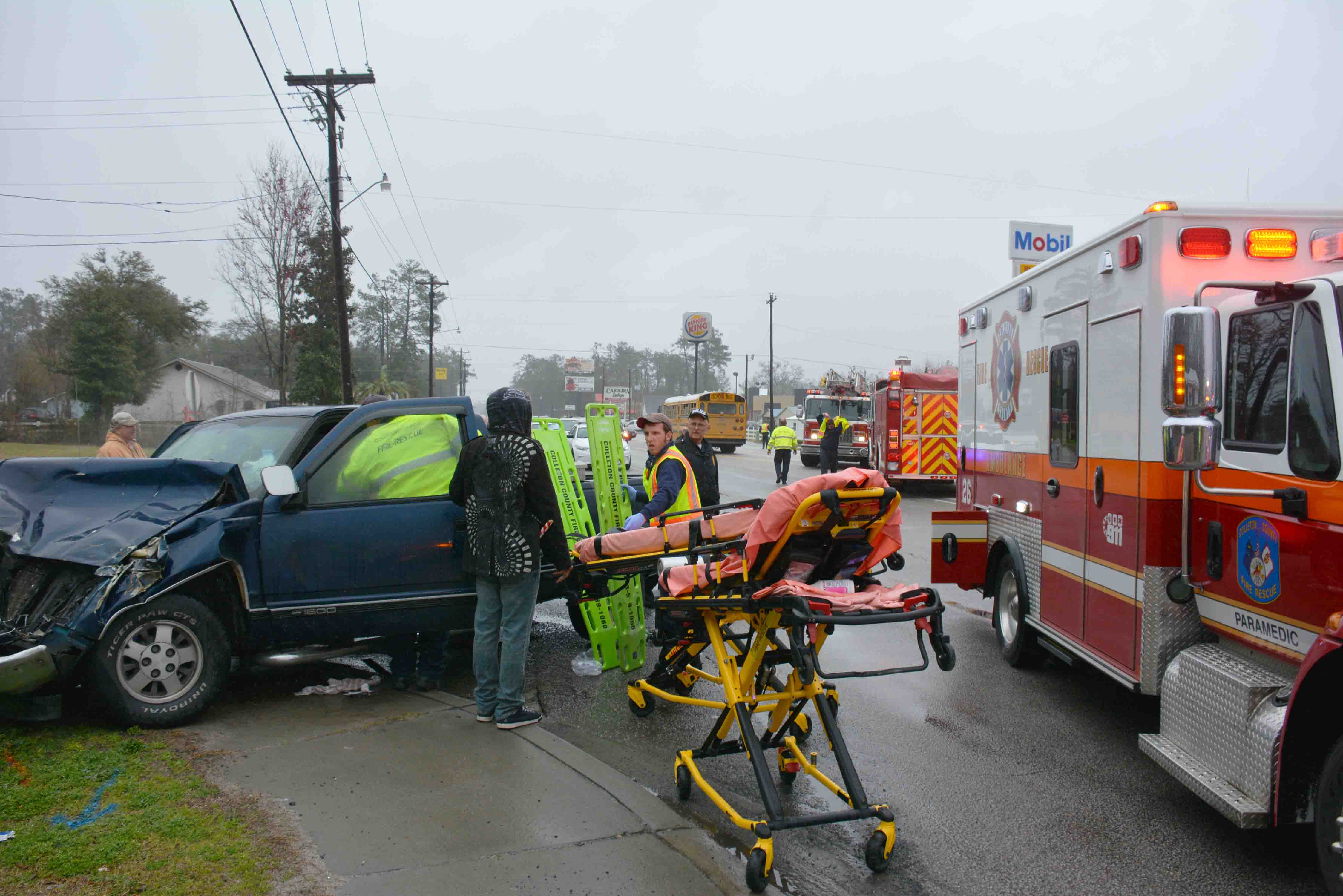 07/March/2014 – School Bus MVC – "A" Shift
Incident # 14-01472 – Thirteen people were transported after a loaded school bus and a pickup truck collided on Bells Highway at the intersection of Dandridge Road Friday afternoon 7-March at 16:32. The accident occurred during a light rain. Initial reports only indicated three people were injured. Firefighter-Paramedics arrived to find the pickup truck with heavy damage on the curb and the school bus with moderate side damage in the center of the highway. Two of the three people in the pickup truck received suspected serious injuries and ten students, mostly located in the rear of the bus, complained of non-life threatening injuries. The bus was loaded to capacity with middle school aged children. Five additional ambulances were requested and dispatched to the scene. Medic 13 was reassigned from a structure fire in the White Hall Community. School officials responded quickly to the scene and assumed custody of the uninjured students. Some parents also arrived at the scene and pickup up their children. Walterboro Public Safety Officers rerouted Bells Highway traffic to Dorsey Street since the busy five lane highway was completely blocked due to the accident and emergency vehicles. Patients were treated, triaged and then transported to Colleton Medical Center. Several patients required immobilization, which created some challenges removing them from the bus.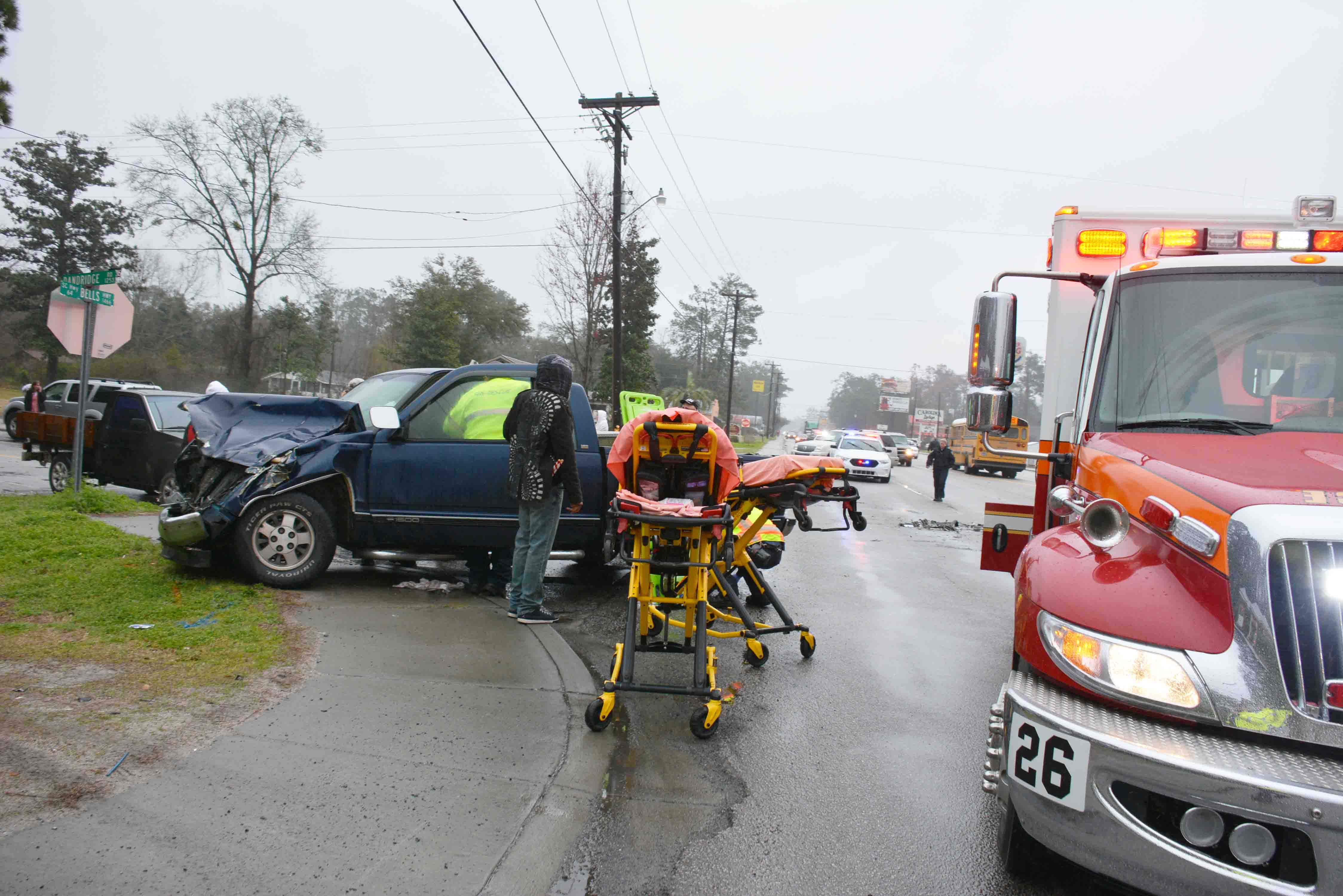 The ED was given about 15 minutes notice and initiated their internal Disaster Plan. This brought additional Doctors, Nurses, staff and resources to the ED to assist with the sudden influx of patients. ED Physician Robert Greaves met each ambulance as it arrived to triage the patients before they entered the Emergency Department. Medic 19 suffered mechanical problems while responding, so Coastal Ambulance Service was asked to send one ambulance to assist in transporting two patients. Medic 19's crew was quickly picked up and taken back to the station to respond with a reserve ambulance. Several off duty Firefighter-Paramedics also responded. Since the accident occurred less than a mile from the hospital, two ambulances dropped off patients and returned to the scene. Several parents brought their children by private car to be checked at the ED in addition to those brought by ambulance. Walterboro Public Safety is investigating the accident. At 17:18, while the last of the patients were being transported, Medic 18 responded from the scene to a MVC with entrapment on I-95 at the 49 mile marker southbound.
Engine 26, Medic 1, Medic 13, Medic 19, Medic 18, Medic 26, Car 12, Car 105, Car 110, Coastal Ambulance, Walterboro Ladder 1, and Walterboro Engine 3. Deputy Chief David Greene served as Incident Commander.