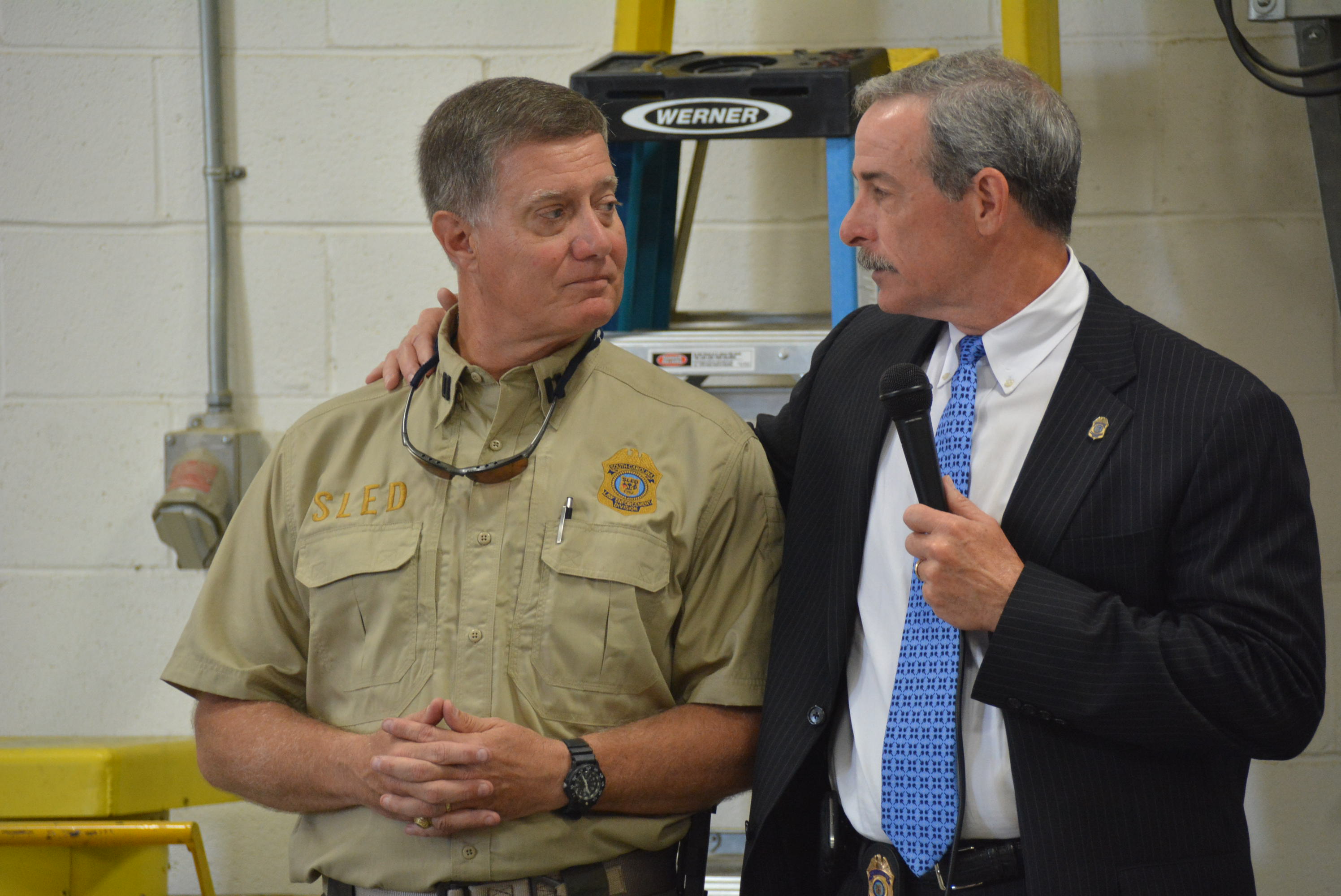 28/May/2014 – Conrad Retirement
It was a bittersweet day watching our friend Frank Conrad retire from SLED after serving the state for 25 years. Frank had a profound impact on our county beginning in the late 90s after we started our fire investigation unit. During the first three years we began investigating fires, Frank spent a great deal of time in Colleton which eventually lead to the arrest of nearly 30 arsonist and a reduction in structure fires of over 44%. He spent so much time here, that we set him up an office at our old Headquarters on West Washington Street. Frank took time with our investigators to teach them the ropes, so our team became stronger and better prepared. He became a good friend and our "go to" person at the State Agency. The relationship lasted nearly two decades, as we watched him move up the ranks at SLED, eventually becoming a Captain and overseeing the Arson Unit. His contributions were enormous. Chiefs McRoy, Greene and Stallings attended the retirement ceremony at SLED Headquarters in Columbia, Wednesday 28-May. With several hundred people in attendance, it was evident of his impact not only with us, but with agencies on all levels of law enforcement, from Secret Service, FBI, Capital Police and many state agencies and Fire Departments.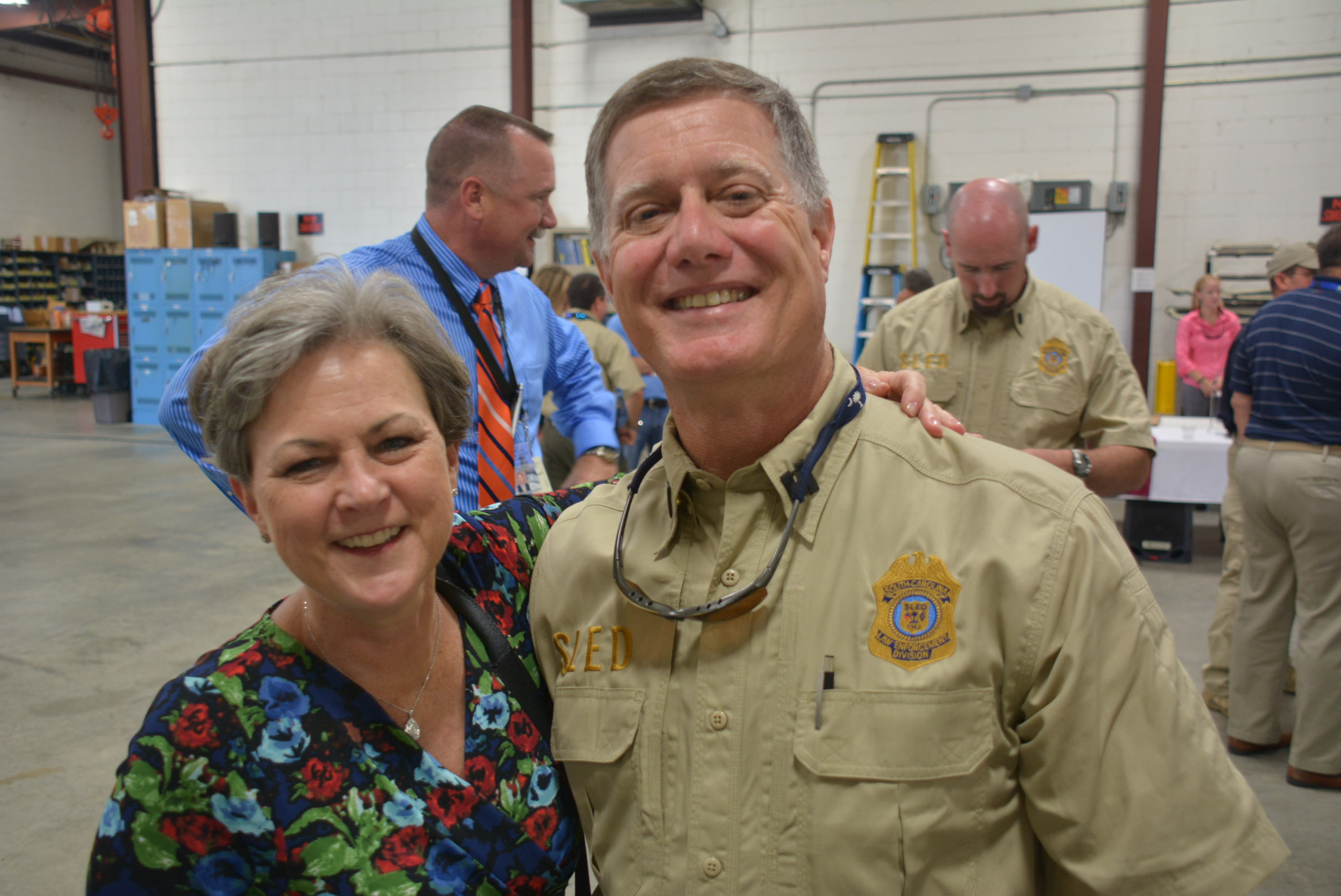 Chief Greene delivered a nice speech recognizing Frank's accomplishments with our fire department. He presented Capt. Conrad with a white helmet signifying the first ever Honorary Fire Chief for Colleton County. For an hour agency after agency presented Frank with plaques, tokens of appreciation and gifts. SLED presented Frank with a beautiful rocking chair, complete with a SLED insignia and a safety harness. The event was followed with a reception. Frank's efforts will be greatly missed.