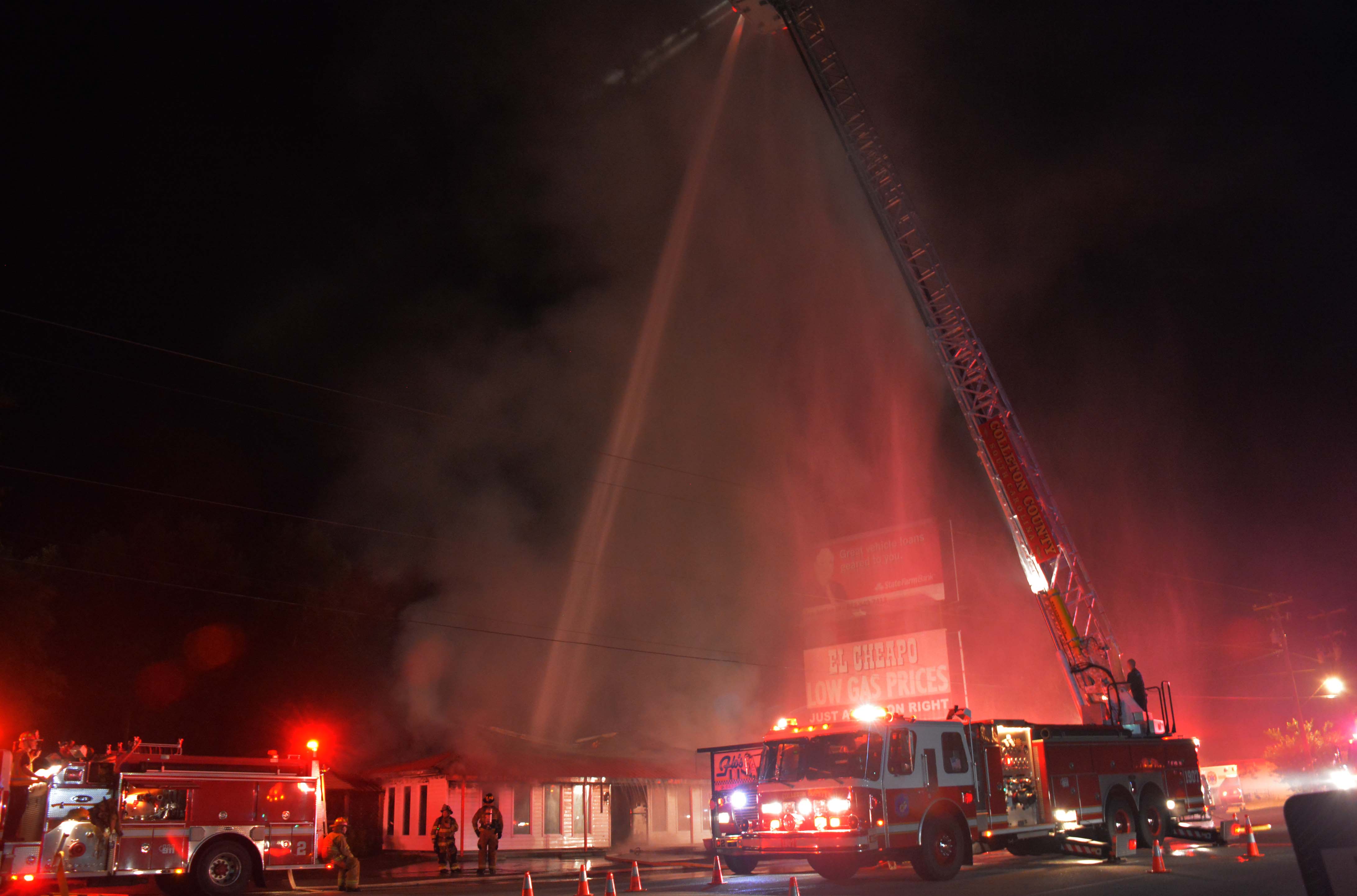 09/June/2015 – Commercial Structure Fire – "C" Shift
Incident # 15-03172 – A local Jacksonboro restaurant was heavily damaged in an early morning structure fire Tuesday morning 09-June. At 02:36, Fire-Rescue was dispatched to Flo's Diner when a passerby noticed flames coming from the roof of the building. The restaurant is located at 16804 ACE Basin Parkway (US Hwy. 17) at the intersection of Hope Plantation Lane. Engine 2 arrived minutes later to find heavy fire conditions in the rear of the approx. 3000 sq. ft. establishment and fire venting from the eaves on both ends of the building. A second alarm was requested shortly after arrival. Initial crews set up a drop tank for a water shuttle operation since the rural community does not have a water system. Firefighters used a deck gun and deployed one 2-1/2 inch and two 1-3/4 inch handlines to combat the fire. Engine 2 was set up on the east side of the building. Engine 6 arrived, setting up on the west side of the business. Engine 6 also set up a drop tank, then used a deck gun and deployed two 1-3/4 inch handlines. Ladder 19 was set up in the highway directly in front of the building. Power lines running in front of the building created some operational difficulties. Engine 6 supplied Ladder 19. Three lanes of ACE Basin Parkway were blocked due to the firefighting and water shuttle operations. Sheriff's Deputies directed traffic for six hours until the roadway could be reopened.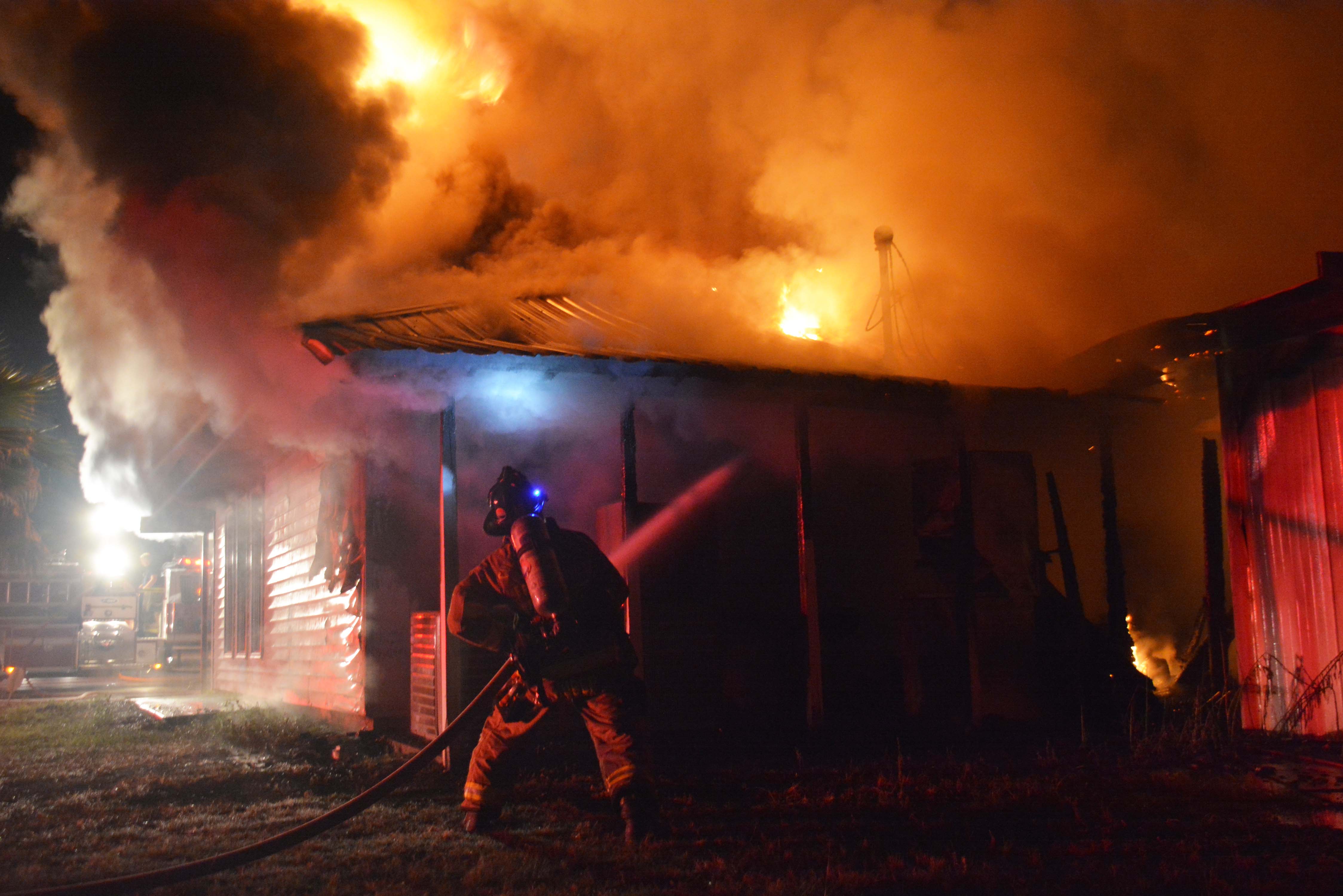 An initial investigation pointed to the area of an exterior HVAC unit at the rear of the business. It appeared the fire entered into the kitchen and attic space through the duct system. The business was recently remodeled. The back of the building, including the kitchen and coolers suffered heavy fire damage. The attic also suffered heavy damage. The main dining room suffered mostly smoke, water and drop down damage from the falling burning ceiling. Firefighters were able to stop the spread of the fire within 30 minutes, saving the main structure, but the interior and roof suffered extensive damage. Some important belongings, records and computers were saved. Seven Tenders shuttled water for four hours during firefighting and overhaul operations. Fire units were on the scene for 6-1/2 hours. No injuries were reported.
Engine 2, Engine 6, Tender 2, Tender 6, Tender 9, Tender 12, Tender 19, Tender 22, Tender 27, Ladder 6, Ladder 19, Squad 9, Medic 1, Medic 6, Medic 9, Medic 26, Battalion 1, Car 12, Car 107, Car 110 and Car 118 responded. The Command Post was operated by Battalion Chief Scott Feather, Asst. Chief Marty Stallings and Chief McRoy.