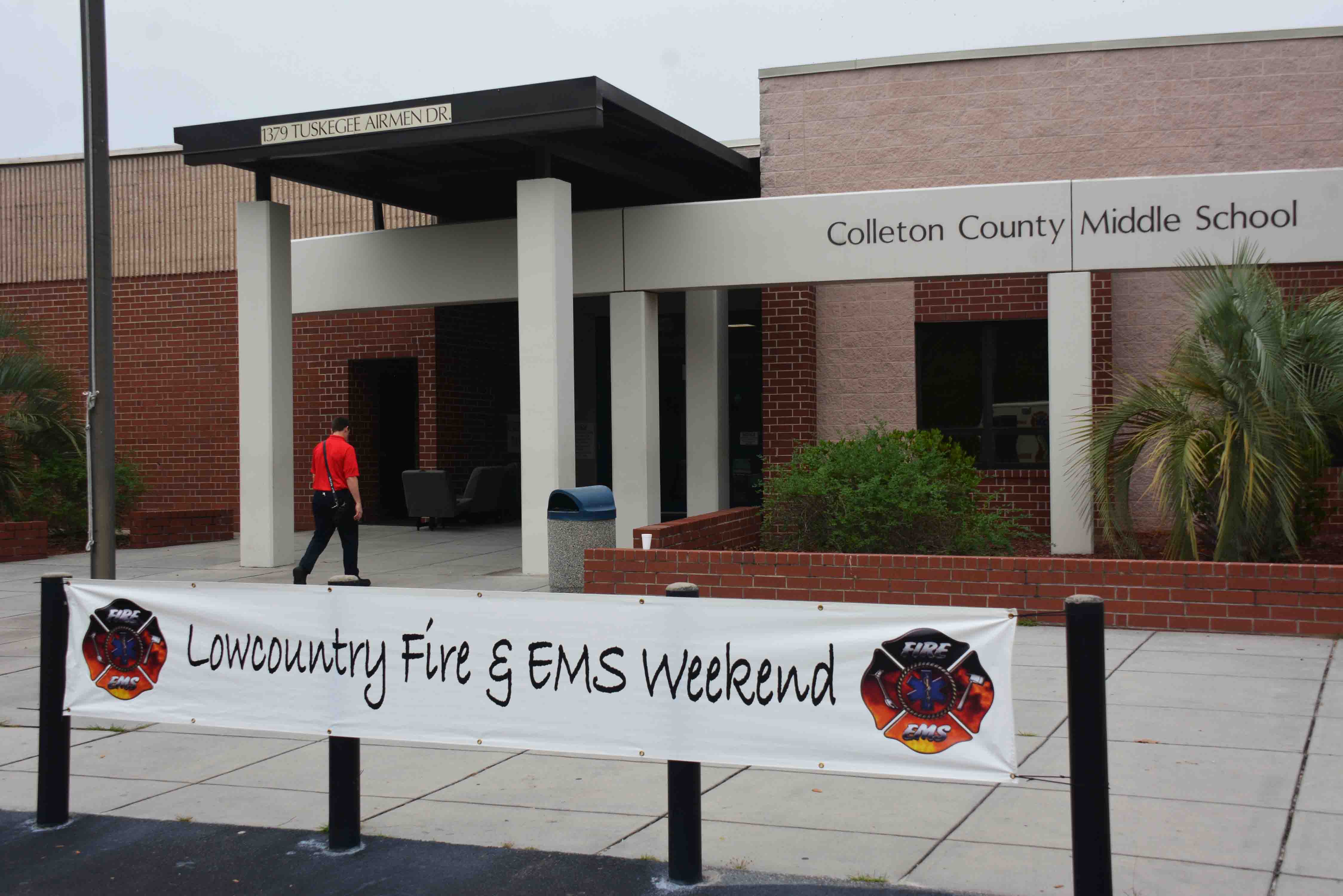 Colleton County Fire-Rescue hosted the third annual Lowcountry Fire and EMS Weekend Friday, Saturday and Sunday, November 6 through 8. 114 Firefighters, mostly from South Carolina and Georgia participated, however some participants traveled from Pennsylvania, New Jersey, New York and Idaho to take or assist in the training. 56 instructors and/or vendors also participated. Saturday and Sunday were packed with training opportunities for Firefighters and EMTs/Paramedics. South Carolina professionals conducted a variety of classes and many corporate sponsors made it possible to bring in some highly regarded instructors from around the country to provide specialized instruction. Classes were conducted at four locations in Colleton County. The School District was most accommodating allowing Fire-Rescue to use the Middle School on Tuskegee Airman Drive as the hub for the training sessions and all classroom courses. Hands On Training (H.O.T.) classes were conducted at Station # 33 on Risher Mountain Drive, Tommies Auto/Diesel facilities on Jefferies Highway and the City of Walterboro's Fire Training Building located at the sewer plant. Planning began last year following the 2014 training weekend and last week was a flurry of activity readying the props and preparing logistically for the influx of students and instructors.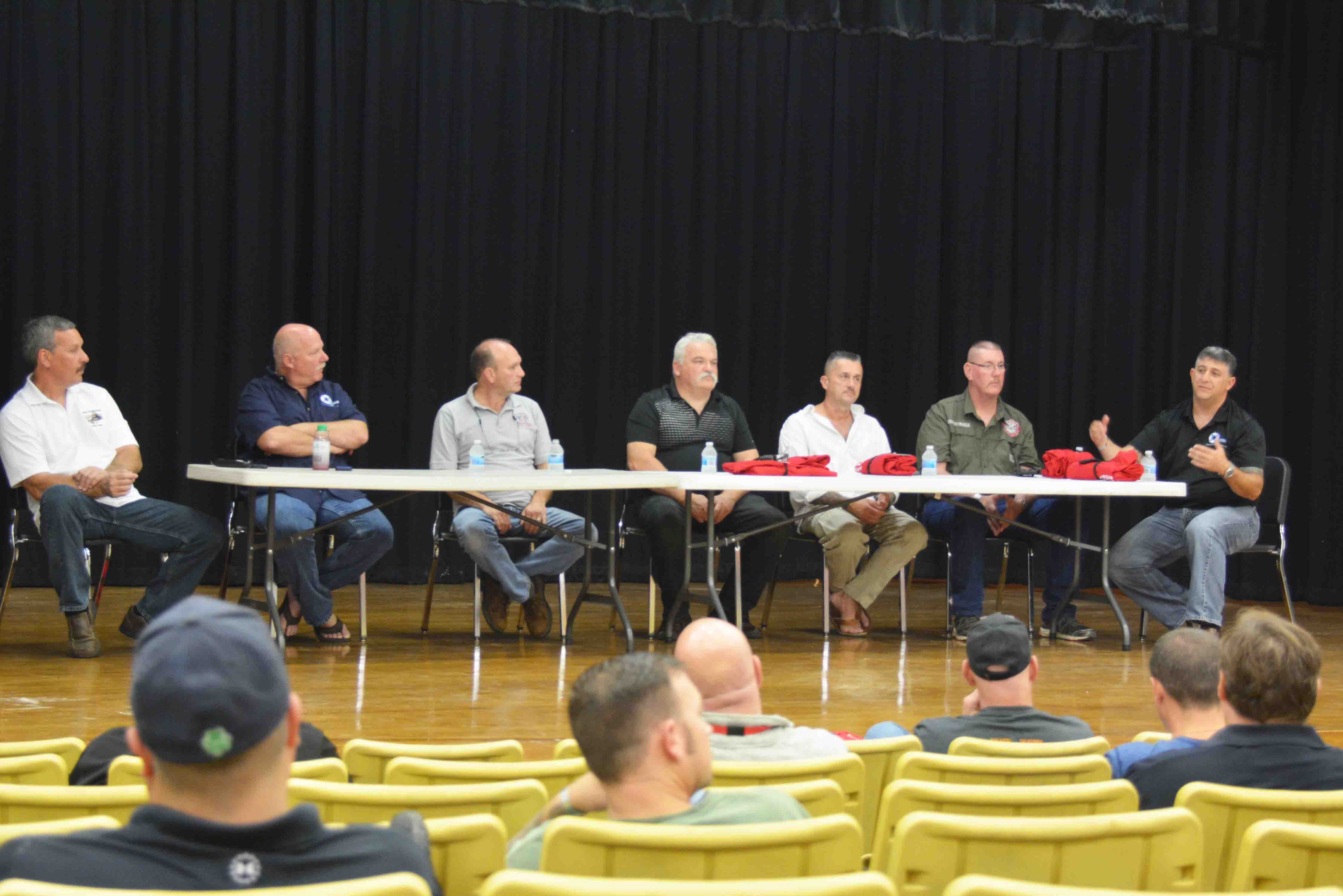 A small army of support personnel kept things moving in the background providing instructors and students the ability to concentrate on teaching and learning. Over a dozen vendors set up displays of equipment in the large common room at the Middle School to show their wares, which included Peirce and E-One Fire Apparatus, Wheeled Coach and Braun Ambulances, Fire and EMS Equipment, Drones and Simulator manikins. Doors opened at 06:30 with the first H.O.T. classes beginning at 08:00 both days.
H.O.T. classes, which lasted all day, included, Engine Company Operations, Truck Company Operations, Rapid Intervention Teams, Advanced Auto Extrication and Hose Streams.
Classroom Courses included Unified Command, Command from the Car, Nozzle Tips, Role Playing, Transitional Fire Attack, Medical Simulation Lab, Diabetes for Dummies, Rehab for Survivors, Passing the Baton, Forgotten Valor, One Pot Method and 73 minutes
Sheriff's Deputies conducted classes on Clandestine Drug Lab Awareness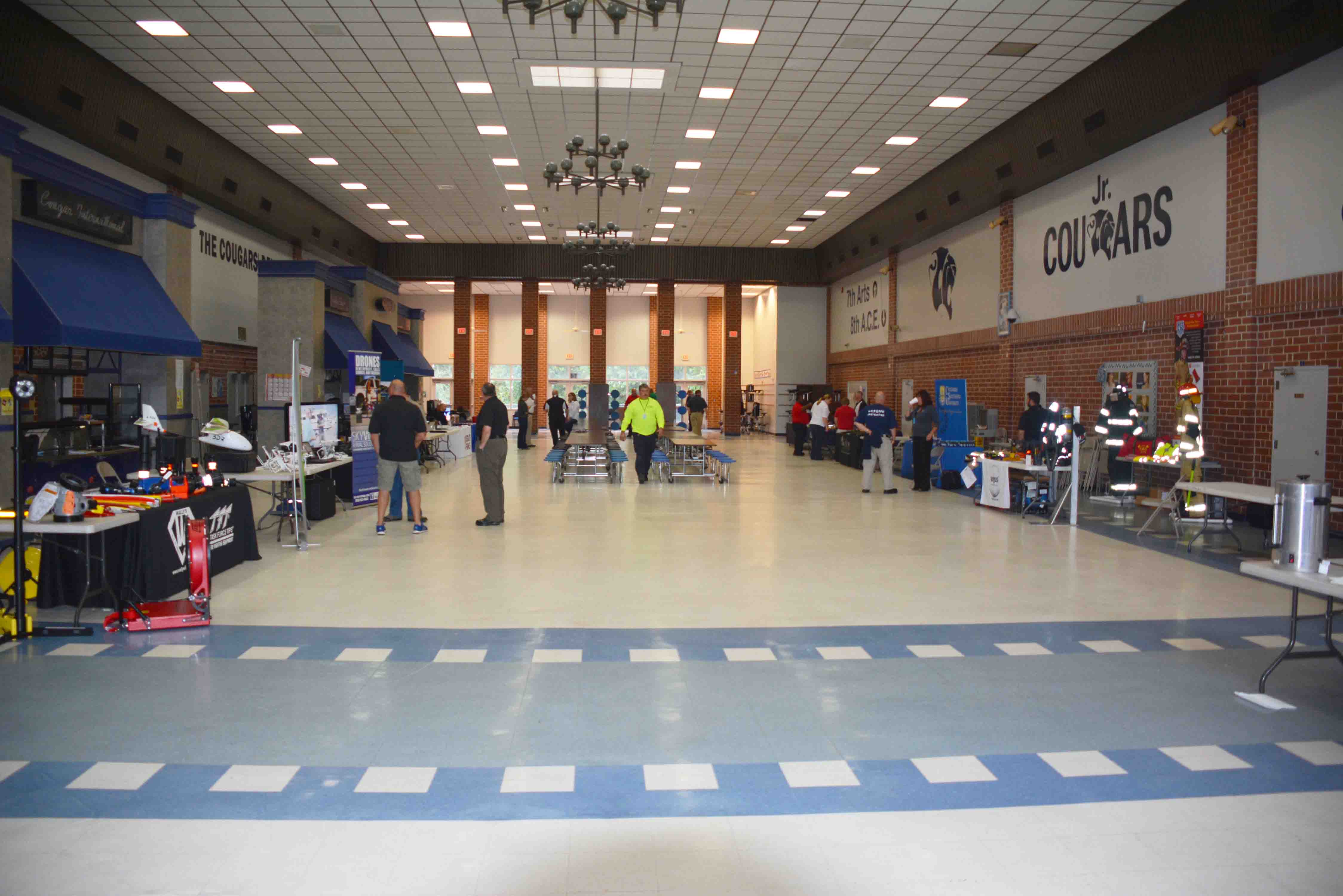 Air Methods/LifeNet of South Carolina provided a meal each day so students could stay on site.
H.O.T Class Instructors, R.I.T Combat Operation - Jim Crawford, James Ellis, Nick Sohyda, Mike Bates, Ed Farley and Brent McClellan.
Auto Extrication Instructors - Carl Haddon, Jim Payne and Trevor Steedman.
Truck Company Operations - Michael Ciampo, Aaron Heller, John "Bart" Simpson, Tom Decker, Nate Evans, Chris Losee and Eric Hankins.
H.O.S.E (Engine Class) - Ray McCormack, Jim Smith and Steve Robertson.
Classroom Instructors - John Tippett, David Greene, Tim Wojcik, Dr. Lucinda DeMarco, Tommy Keefer, Brendan McGurk, Brent Turner, Ed Marcarella, Ben Waller, Chris Carson and Mark Schrade.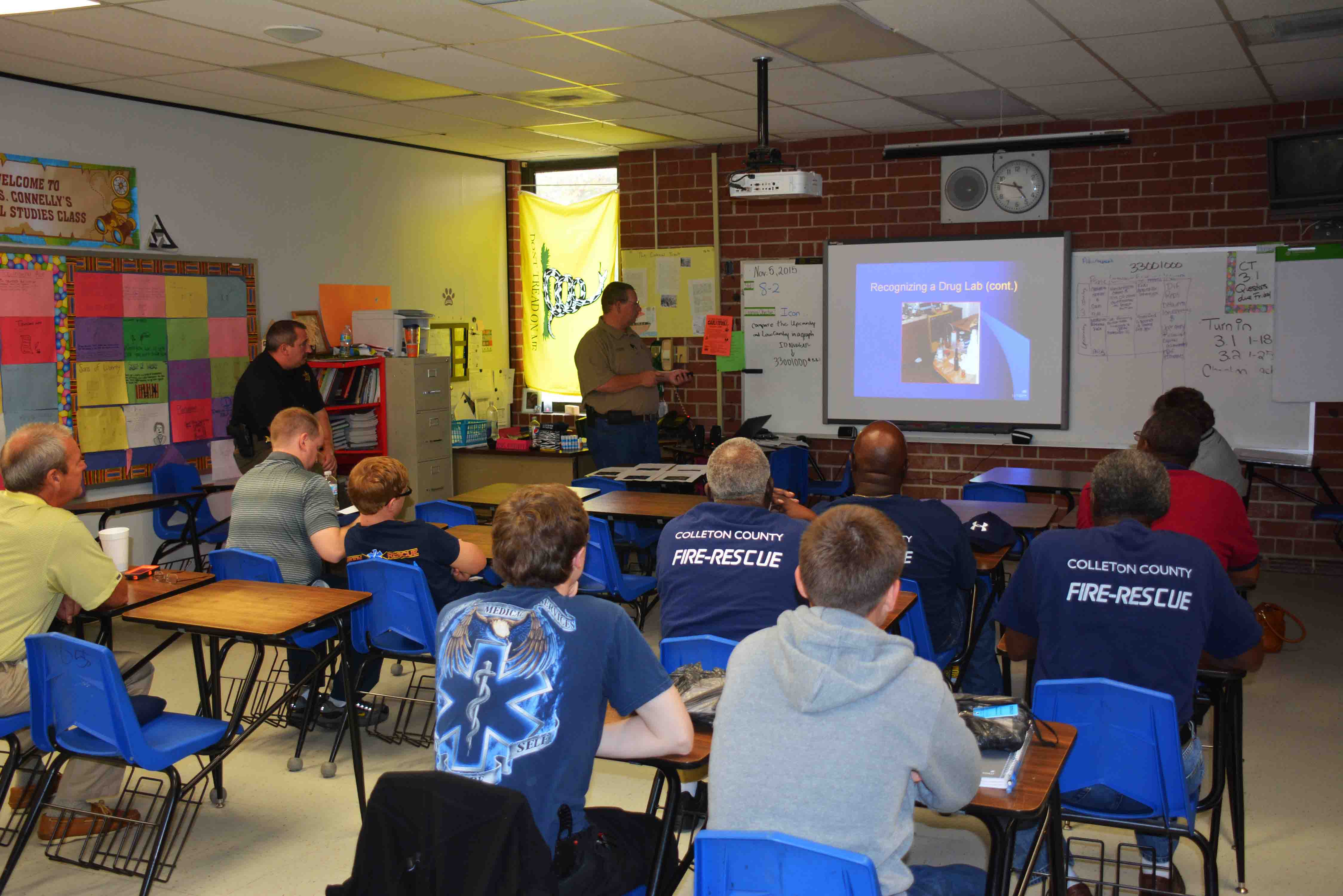 Sponsors included Holmatro Rescue Equipment, Tommies Auto and Diesel Repair, Colleton Medical Center, LifeNet of SC, Sully's Photography, Honeywell First Responder Products, Gaumard Simulators, Scott Safety, Fireline Inc., Skyview Aerial Solutions, Task Force Tips, Rhinehart Fire Services, Heape Bow's and Wally's Fire & Safety.
Vendors included Wally's Fire & Safety, Spartan Fire Apparatus and Equipment, SkyView Aerial Solutions, Emergency One, Colleton Medical Center, Rhinehart Fire Services, South Carolina Firefighters Association, SC Fire Academy, LifeNet of SC, Carolina Gear Medix, Columbia Southern University, Rhinehart Fire Services, Honeywell, Skyview Aerial Solutions, Wheeled Coach, Garniewicz Leather, NAFECO and the DHEC Bureau of EMS