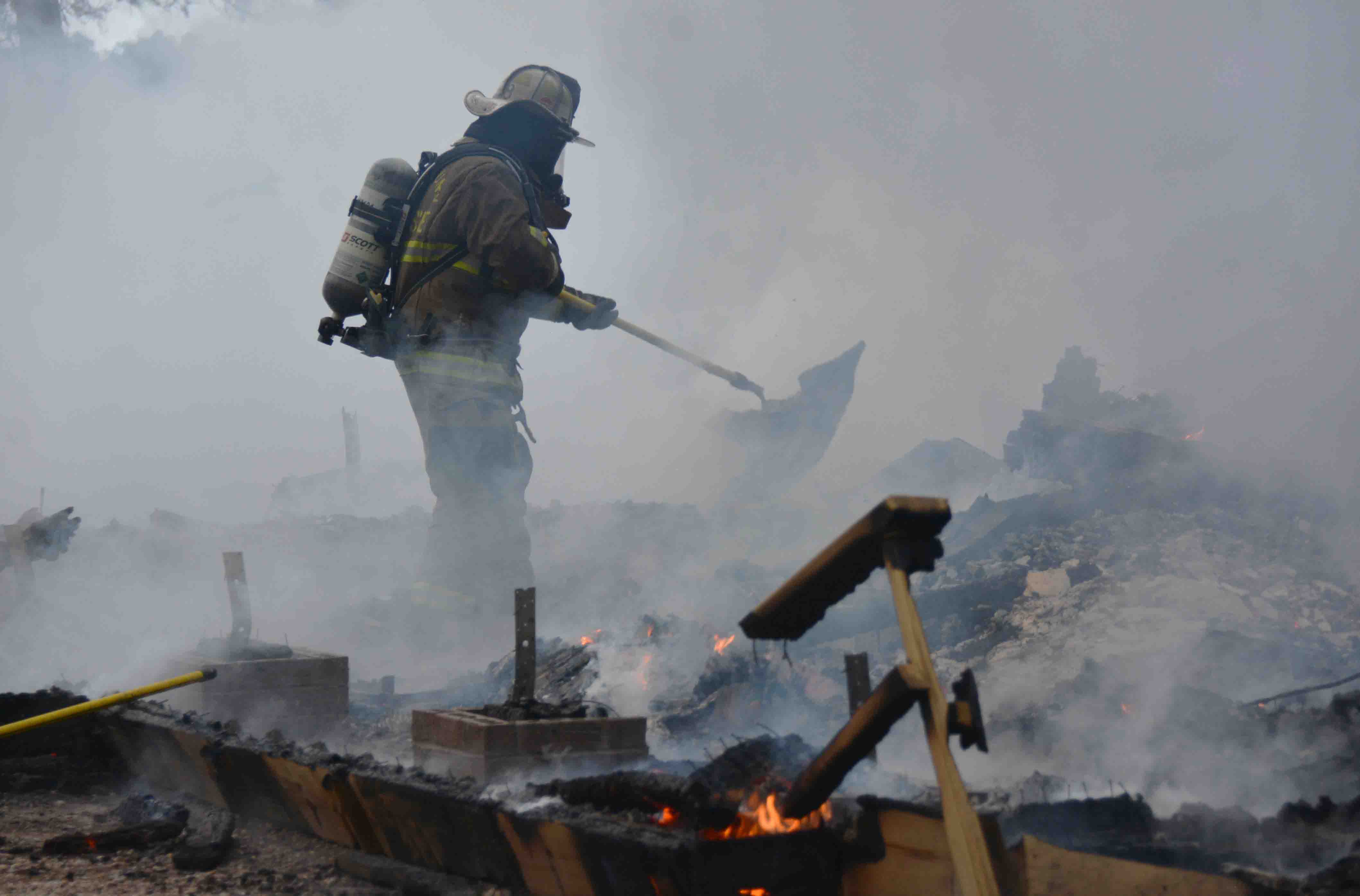 09/March/2016 – Structure Fire – "A" Shift
Incident # 16-01430 – The former manager's house at Ashepoo Plantation, 9314 Bennetts Point Road, was destroyed in an early morning fire Wednesday, 09-March. The residence was nearing completion after major renovations. When a worker arrived to work at 06:39, he found the one story dwelling was almost completely destroyed. Firefighters arrived a short time later to find a portion of one wall still standing, but it collapsed shortly after arrival. The building evidently had been burning unnoticed for some time. The residence was located approximately 2.5 miles from Bennetts Point Road at the end of a dirt lane. Firefighter-Paramedics deployed three handlines and worked for four hours to completely extinguish the fire. A tender shuttle was used for water supply. The cause of the fire is under investigation.
Engine 6, Engine 21, Engine 28, Tender 1, Tender 2, Tender 6, Tender 21, Tender 22, Tender 28, Medic 6, Brush 6, Battalion 1 and Car 107 responded. Asst. Chief Marty Stallings served as Incident Commander.