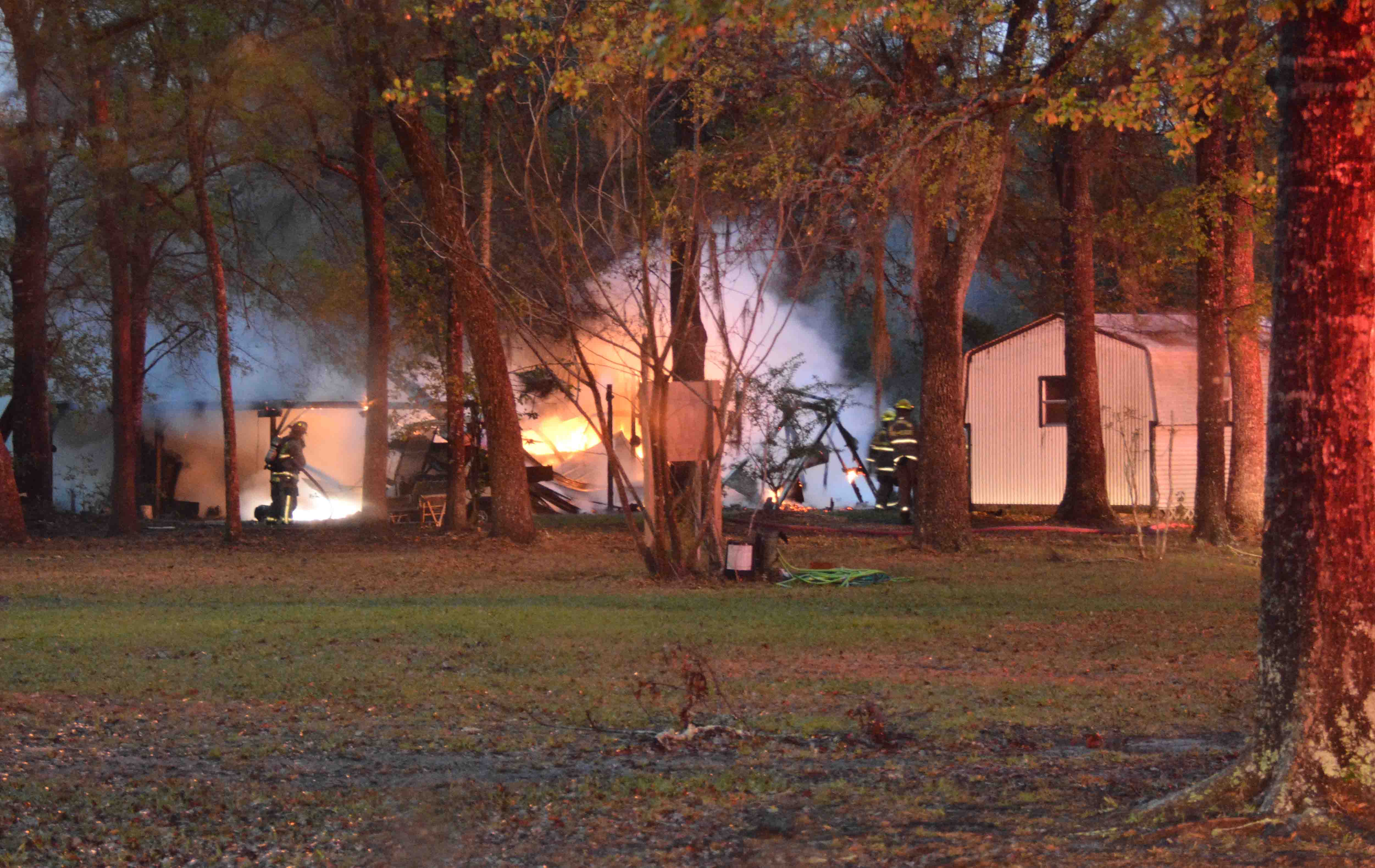 05/April/2017 – Structure Fire – "A" Shift
Incident # 17-02303 – A lightning strike resulted in a fire that destroyed a work shop, tools and tractor Wednesday afternoon 05-April. At 19:14, during a thunderstorm, Firefighters were sent to 1313 Edward Road. Engine 1 arrived to find the approx. 30x50 building fully involved. The fire was endangering one exposure. Firefighters deployed two 1-3/4 handlines to extinguish the fire. Lightning struck a large oak tree next to the building just prior to the fire. The home owner was alerted the incident when he heard ammunition going off inside the building. The building was completely destroyed. Crews were on the scene for 1-1/2 hours.
Engine 1, Engine 8, Engine 13, Tender 1, Tender 8, Tender 27, Medic 1, Battalion 1, Car 109 and Car 118 responded. Captain Roger Johnston served as Incident Commander.