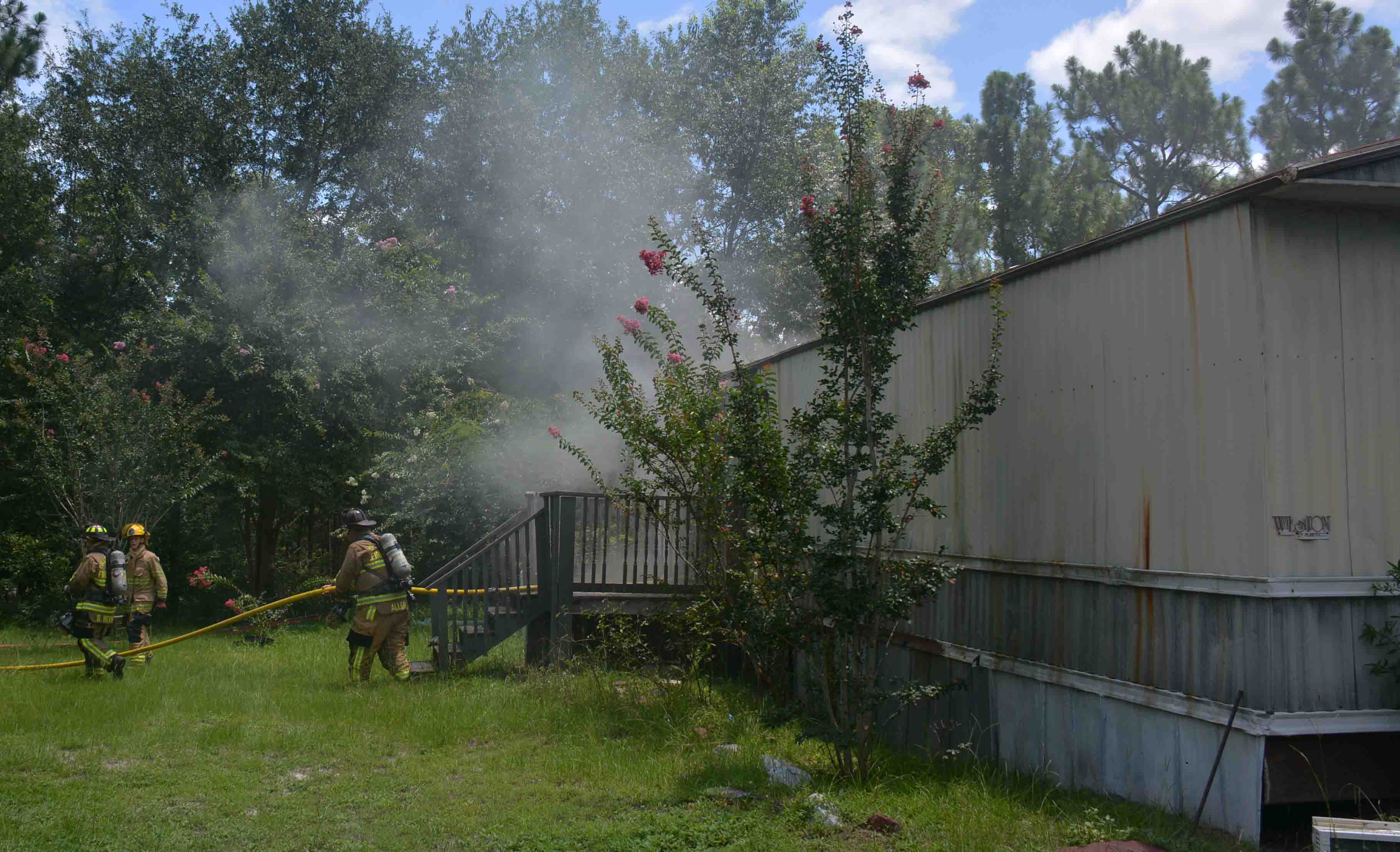 25/July/2017 – Structure Fire – "A" Shift
Incident # 17-05132 – At 13:08, Tuesday afternoon 25-July, Fire-Rescue units responded to 128 Crestview Lane north of Walterboro for a reported structure fire. Engine 19 arrived to find moderate smoke visible from the singlewide mobile home. All occupants had already safely exited the building. Firefighter-Paramedics forced entry through the front door and located the fire in a rear bedroom. They used an 1-3/4 handline to douse the flames which was confined to the room of origin. The fire started on the back wall in the area under a window A/C unit. The flames spread to the wall, a chest of drawers and the bed. The remainder of the residence was filled with smoke. Units were on the scene for one hour. The Red Cross is assisting the family.
Engine 19, Engine 26, Tender 1, Tender 19, Tender 26, Medic 13, Medic 19, Battalion 1, Car 105, Car 110, Car 112, Car 118 and Car 119 responded. Battalion Chief Scott O'Quinn served as Incident Commander.