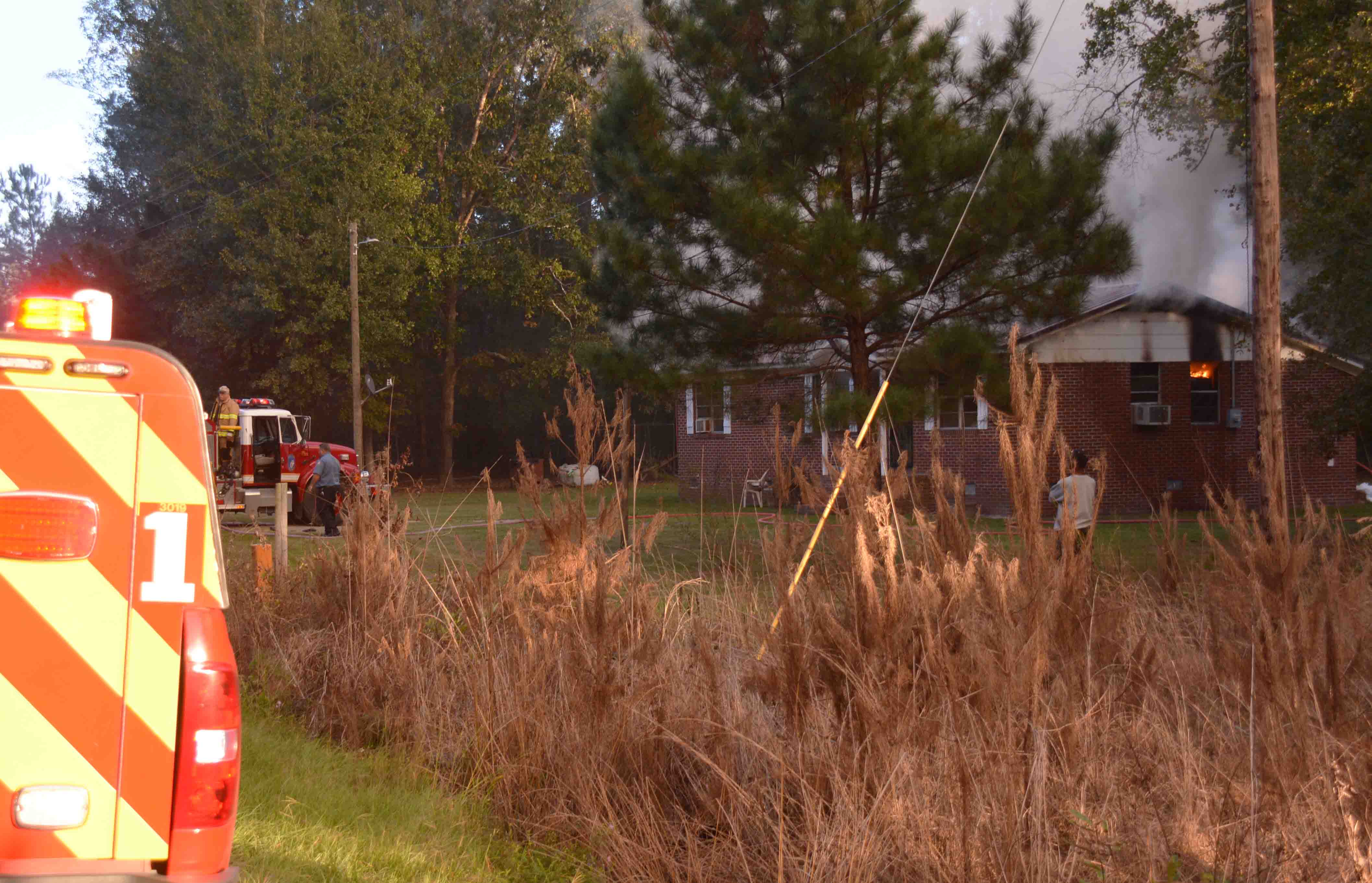 \
20/October/2017 – Structure Fire – "A" Shift

Incident # 17-07253 – Firefighters stopped the spread of flames through a residential structure at 902 Community Ave Friday afternoon 20-October. At 17:43, Fire-Rescue was notified of a fire in the kitchen of the home. Engine 18 arrived to find heavy smoke conditions with fire venting from a kitchen window. Firefighters deployed two 1-3/4 handlines to combat the fire. Crews made an interior attack on the fire stopping the flames approximately half way the through the structure. The west side of the home suffered heavy interior damage however the rooms on the east side of the building received smoke damage, but many personal items were saved. Water supply was conducted with a Tender Shuttle. An investigation of the fire revealed the fire started in a wall outlet behind the stove in the kitchen and spread quickly through the wood paneled walls and into the attic. The occupant was able to safely exit the burning building. The Red Cross is assisting the family. Fire units were on the scene for two hours.

Engine 7, Engine 17, Engine 18, Tender 7, Tender 17, Tender 18, Tender 23, Tender 26, Medic 18, Medic 26, Squad 23, Battalion 1, Car 112 and Car 118 responded. Battalion Chief Brent Dalton served as Incident Commander.