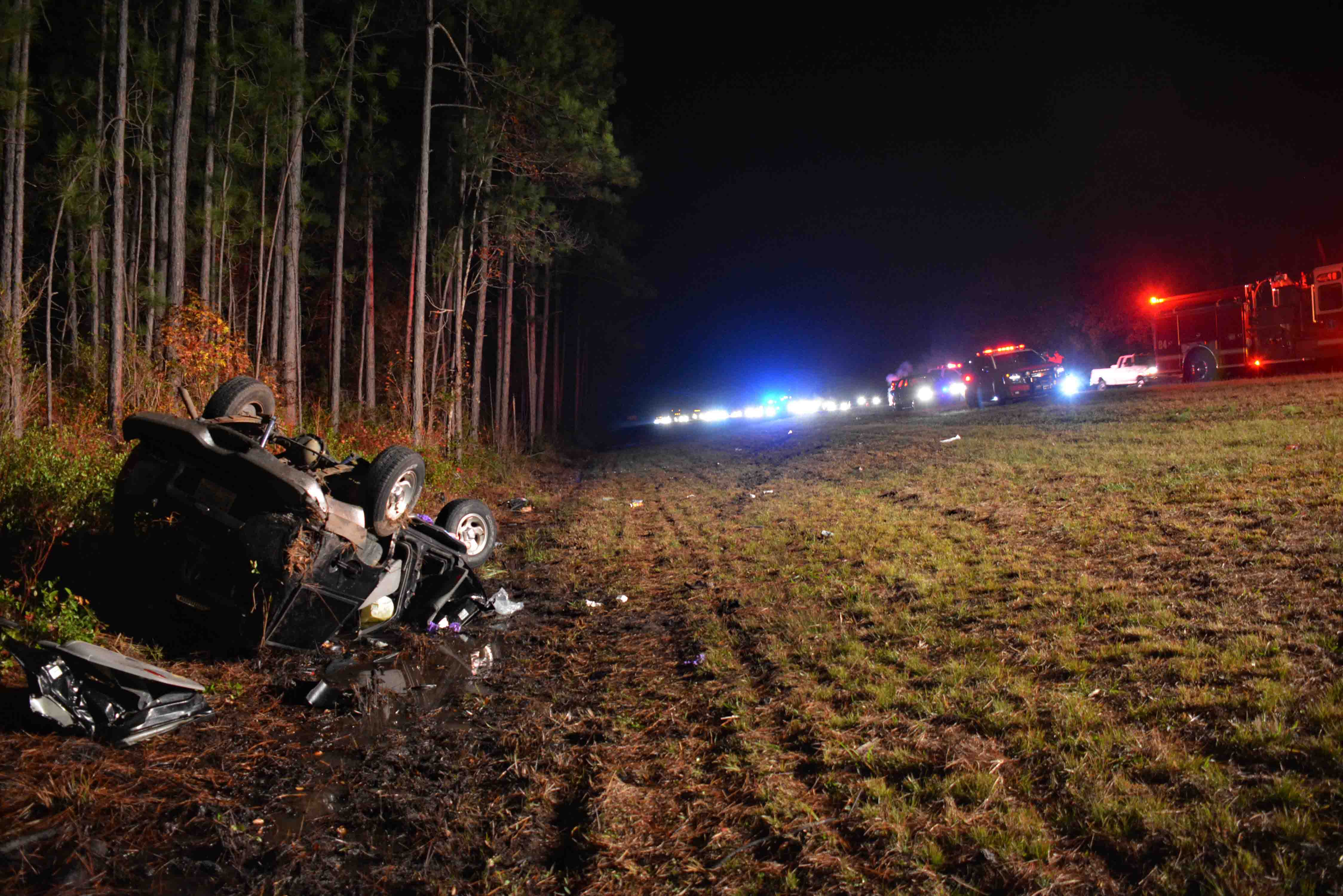 26/November/2019 – Fatal MVC with Entrapment – "C" Shift
Incident # 19-08244 – A North Carolina man was killed in a late evening, high speed, single vehicle MVC on I-95 near the 67 mile marker southbound Tuesday evening 26-November at 22:02. Witnesses reported the southbound 1999 Ford Explorer, left the roadway on the median side of the highway twice, over corrected and crossed back to the outside shoulder. The vehicle began to flip over and rolled approximately six times before coming to rest upside down in a water filled ditch near the wood line. The male driver, who was wearing a seatbelt, was trapped in the wreckage. The small SUV suffered heavy damage. Fire-Rescue units arrived several minutes later and found the driver with no signs of life. The Coroner's Office was notified and responded to the scene. Firefighter-Paramedics searched the surrounding woods with flashlights and a thermal imaging camera, but no other victims were found. Once the Coroner's Office completed their investigation, crews used Holmatro Rescue tools to remove both driver's side doors and to lift the vehicle a short distance to free the driver. The Coroner's Office transported him to the morgue. The SC Highway Patrol is investigating the crash.
Engine 26, Rescue 1, Medic 26, Battalion 1, Car 112 and Car 118 responded. Captain Roger Johnston served as Incident Commander.