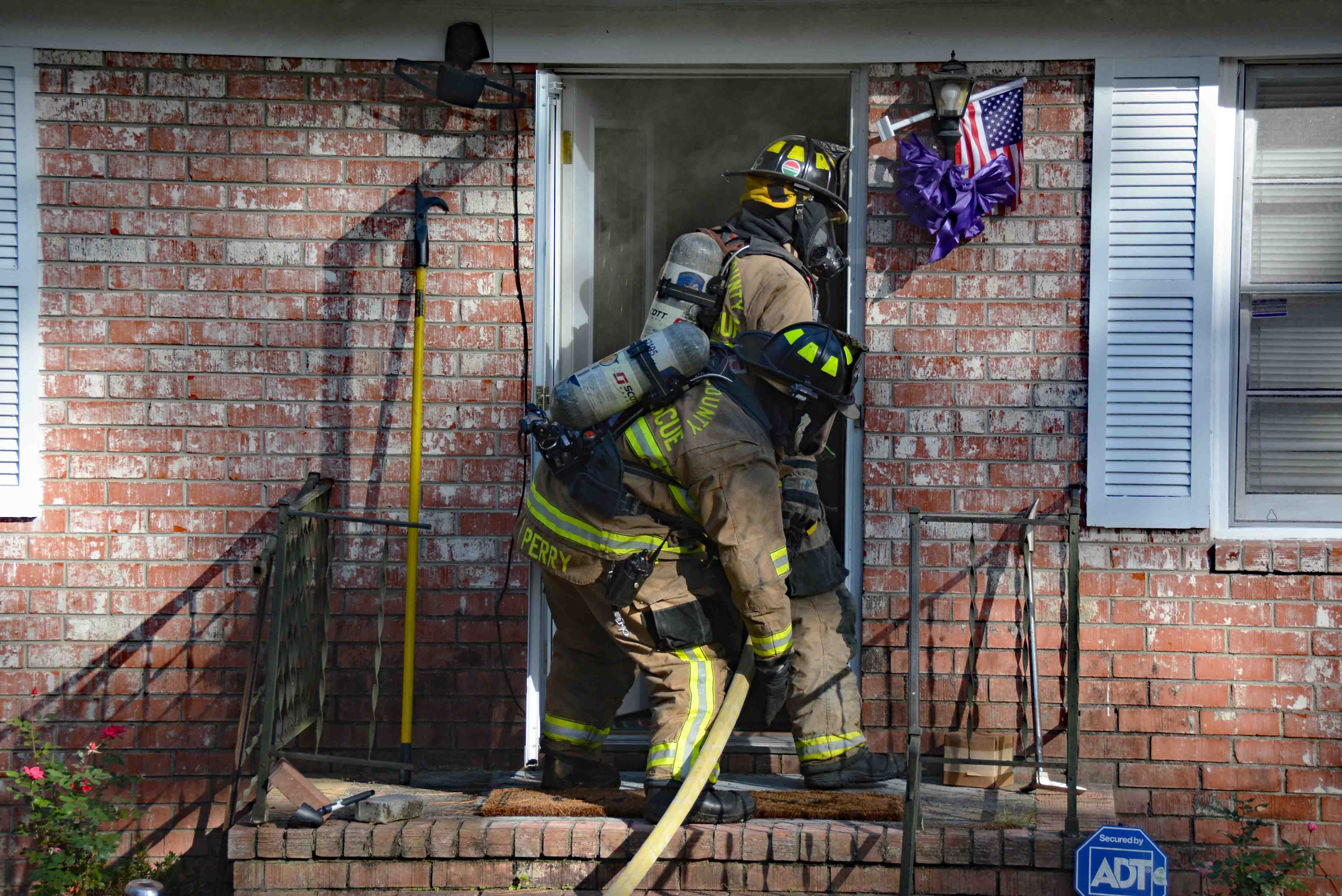 29/November/2019 – Structure Fire – "C" Shift
Incident # 19-08295 – Firefighters saved a Del Ray Acres home Friday afternoon 29-November. At 14:10, 9-1-1 received a report from the homeowner at 201 Del Ray Drive reporting a fire in the wall behind the fire place and the home was filling with smoke. Engine 1 arrived to find smoke coming from the roof and eaves of the single story, brick veneer dwelling and flames venting from the roof at the back of the home. Firefighter-Paramedics deployed two 1-3/4" handlines to the building. The first crew entered through the rear door and quickly located the fire in a void space between the utility room and the kitchen above the fire place. The flames had already extended into the attic. Crews pulled a portion of the ceiling in the utility room and in the kitchen to reach the flames. They were able to knock down the fire in the attic, then had to remove the wall covering in the utility room and next to the fire place to reach the flames in the wall. They had the fire under control in about 10 minutes, but spent an hour performing overhaul. The occupant started a fire in the fire place and it appears the flue pipe failed allowing the smoke, heat and flames to enter the void space behind the fire place. Most of the family's belongings were saved, but the remainder of the home suffered moderate smoke damage. Water supply was handled with Tenders. No one was injured during the incident.
Engine 1, Engine 19, Tender 1, Tender 19, Tender 26, Tender 27, Medic 1, Medic 19, Battalion 1 and Car 112 responded. Captain Matt Paler served as Incident Commander.