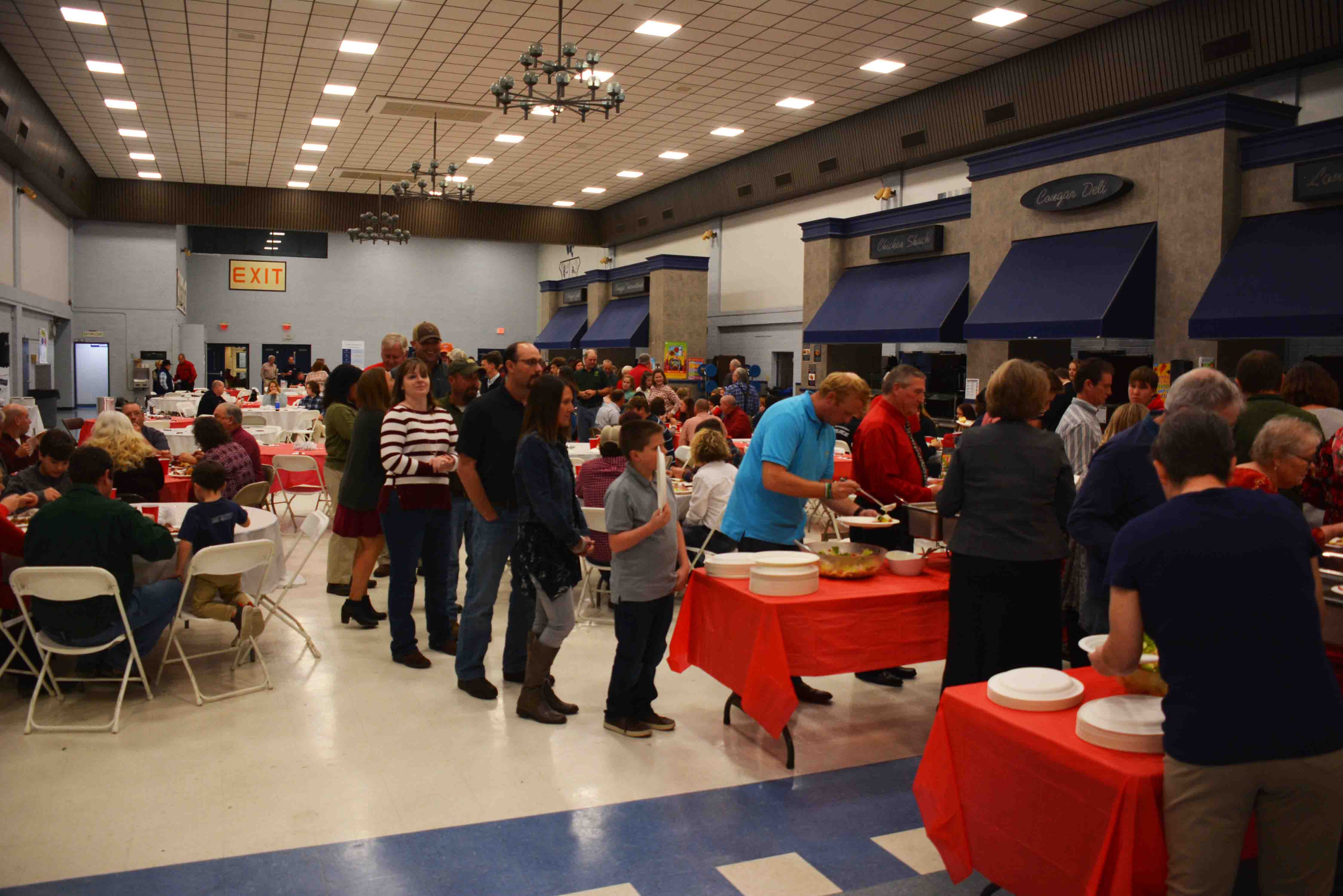 07/December/2019 – Christmas Dinner – "B" Shift
Fire-Rescue held the annual countywide Christmas and Awards Dinner at 17:00 at the Colleton Middle School 07-December. 190 Firefighters, family members and dignitaries attended. Service awards were presented to the personnel listed below. Everyone enjoyed fellowship, a great meal prepared by Fitts Catering and celebrated the Christmas season together.
The following Awards were presented:
Volunteer Firefighter of the Year – Kevin Morales
Career Firefighter of the Year – Shane Weber
Firefighter-EMT James Varnadoe was presented with a 26 year retirement plaque. Varnadoe announced his retirement the week before the dinner. We appreciate his many contributions and will miss his experience.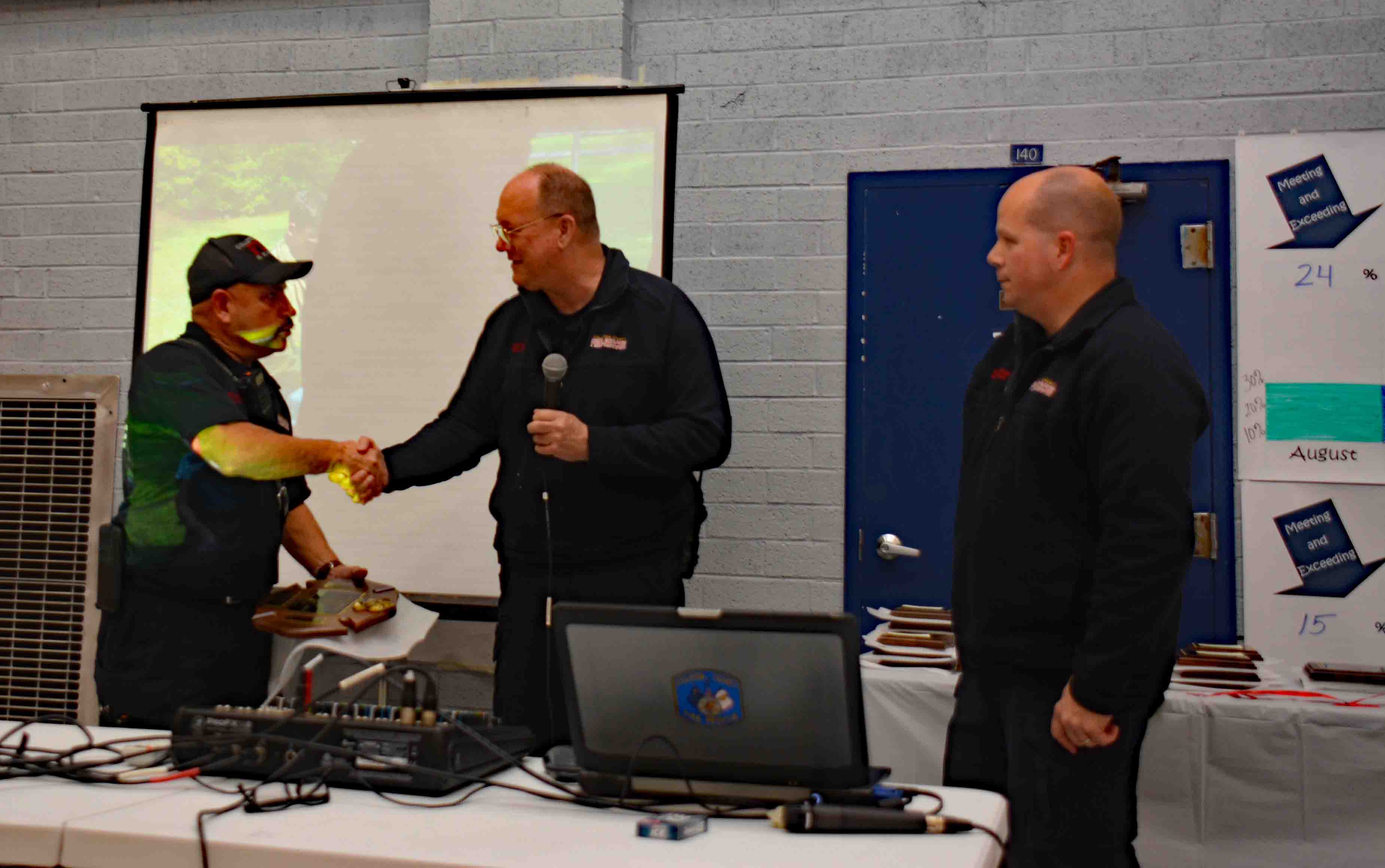 30 Year Service Award
Clyde Capers
20 Year Service Awards
Ray Delonge and Andy O'Quinn
10 Year Service Awards
Kevin Baker, Brian Bishop, Martha Bryan, Harold Buzzell, Robert Gregory, Louis Guess III, Christopher Jones, Stacey Taylor, Jack Wimberly
5 Year Service Awards
Dana Cheney (CERT), Jessie Gooding (CERT), Alex Koontz, Jon Kuehler, Chuck Maness, Hunter Polk and Matt Smart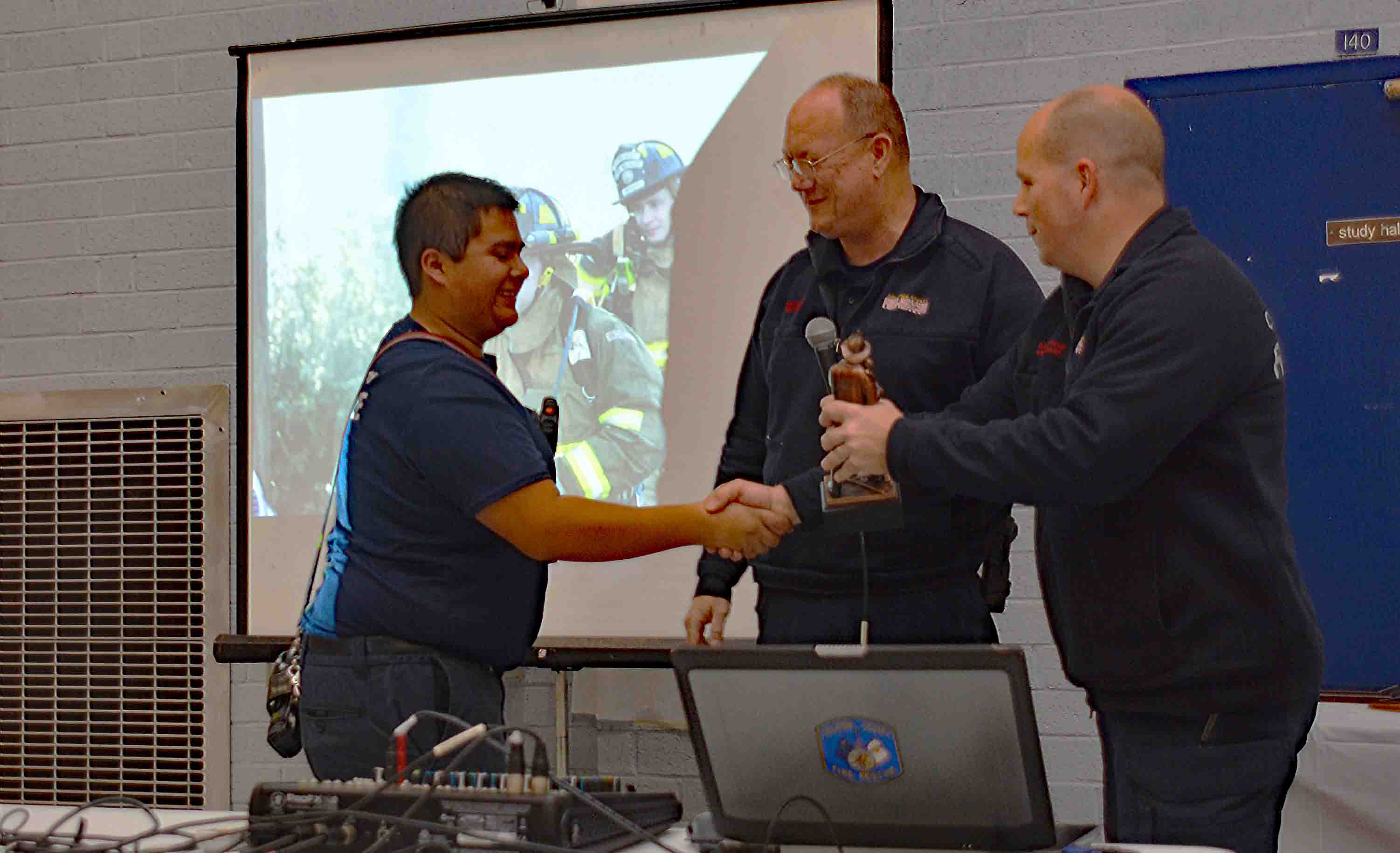 Award for Life Saving

Life Saving Awards were presented to Ashley Ackerman, Paul Bagley, Brandon Broach, Kristen Dias, Michael Duffy, Christopher Dukes X2, Christopher Elrod, Scott Feather, Tony Golovan, Storm Hadwin, Cody Hutto, Connor Hutto, Charles Jones, Chris Jones X2, Janet Laney, Joseph Martin, Andrew O'Quinn, Mike Rohaus, Brian Rowe, Jeremy Shearer, Matthew Smart, Shane Weber, Brad Welch, Cody Williams and James Wilson.

We are grateful to the many businesses who donated door prizes and Walterboro Rental who supplied the tables and chairs. Assistant Chief Stallings, Battalion Chief Sheffield, Battalion Chief Dalton, Captain Banks and Captain Laney collected door prizes and donated gifts.

Door Prizes were donated by: ACE Hardware, City Electric, Do IT Best Hardware, Hauling Glass, Palmetto Rural Telephone, Lowcountry Marine, Olde House, Walmart, Cash and Carry, Sears, Papa Johns, Rizer Chevrolet, Wood Brothers Construction, Walterboro Motor Sales (Ford) and Walterboro Rental.

Battalion Chief Joey Campbell brought his DJ equipment. Photos by Harold Buzzell.